We asked ChatGPT who belongs on the Mt. Rushmore of Dallas sports. Here's what it said.
It's a pop culture topic that gets discussed all the time: "The Mt. Rushmore of ______", where people debate the 4 icons of a variety of topics.
Considering how much North Texans love their sports we decided to do a little experiment with the help of AI.
We asked ChatGPT a simple question: Who belongs on the Mt. Rushmore of Dallas sports?
The answer might be a bit controversial.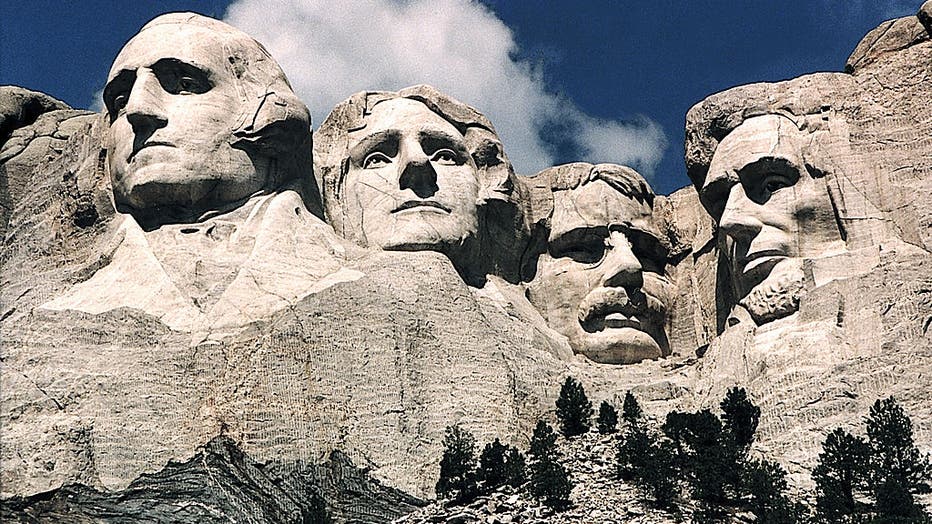 KEYSTONE, UNITED STATES: This June 1995 photo shows Mt. Rushmore, in Keystone, South Dakota. Sculptor Gutzon Borglum started work on Mt. Rushmore 10 Aug 1927 and continued for 14 years, but only 6.5 years were actually spent sculpting due to harsh we
Mt. Rushmore of Dallas sports, according to ChatGPT
1. Roger Staubach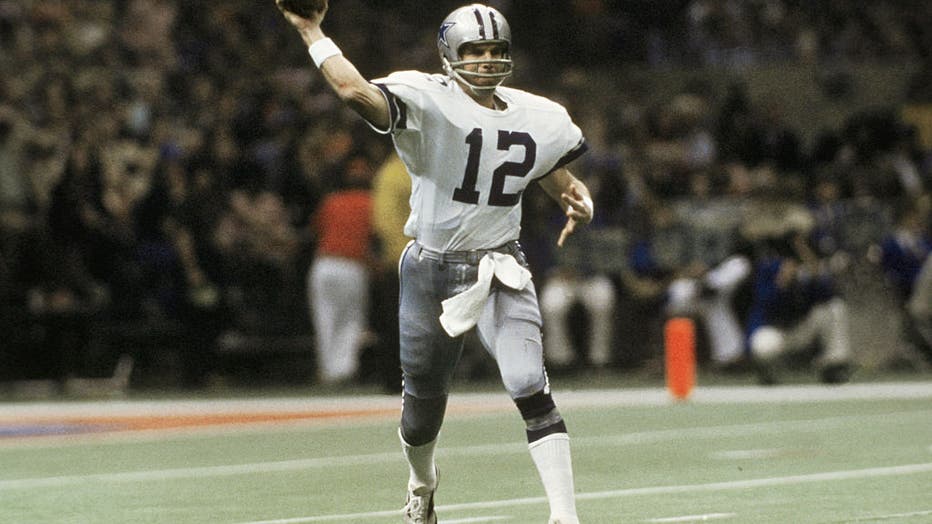 Dallas Cowboys' Roger Staubach throwing the football during Super Bowl game against the Denver Broncos in New Orleans.
Roger Staubach may be the original Dallas sports superstar as we know them today. Staubach is known as "Captain America," and led the Cowboys to victories in Super Bowl VI and XII. Staubach's leadership, athleticism, and clutch performances made him an iconic figure in Dallas sports.
Roger Staubach receives Presidential Medal of Freedom
2. Dirk Nowitzki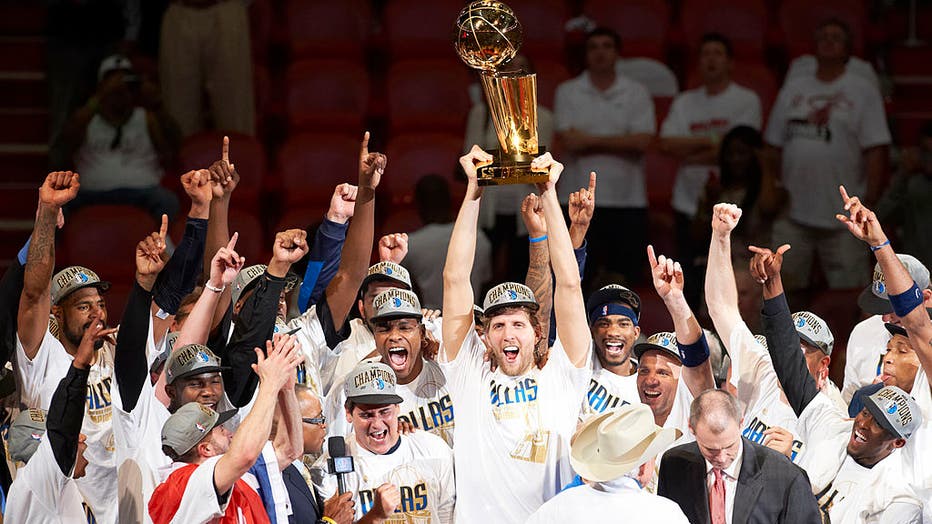 Basketball: NBA Finals: Dallas Mavericks Dirk Nowitzki (41) victorious, holding Larry O'Brien Championship trophy with teammates after winning Game 6 and championship series vs Miami Heat at American Airlines Arena. Miami, FL 6/12/2011 CREDIT: Greg N
Everyone in Dallas loves Dirk Nowitzki. He spent his entire 21-year NBA career with the Dallas Mavericks, leading the team to their first and only NBA championship in 2011. In addition to his impact on the court, Nowitzki also spend a great deal of time volunteering in the community. A statue of the Big German with the slogan "Loyalty Never Fades Away" sits outside of the American Airlines Center just feet from the road that now bears his name.
Dirk Nowitzki statue unveiled outside of American Airlines Center
3. Tom Landry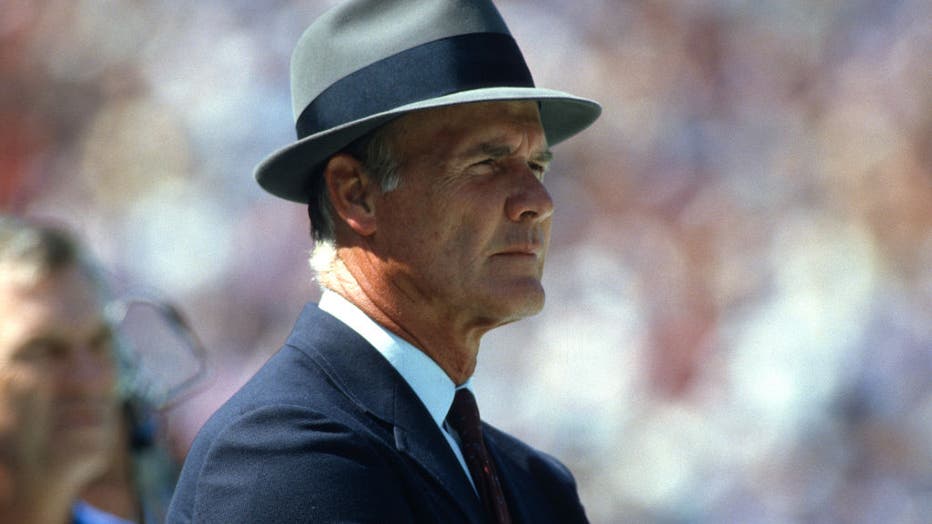 UNSPECIFIED - CIRCA 1980: Head coach Tom Landry of the Dallas Cowboys looks on during an NFL football game circa 1980. Landry coached the Cowboys from 1960-88. (Photo by Focus on Sport/Getty Images)
Tom Landry was the only non-player to make the hypothetical Mt. Rushmore. Landry was the first and longest-tenured head coach in Dallas Cowboys history. He led the team to two Super Bowl victories with Staubach at the helm. The head coach's iconic fedora can be seen along a stretch of I-30 between Downtown Dallas and Downtown Fort Worth, which was named the Tom Landry Highway. 
The stories behind the names of North Texas highways
4. Nolan Ryan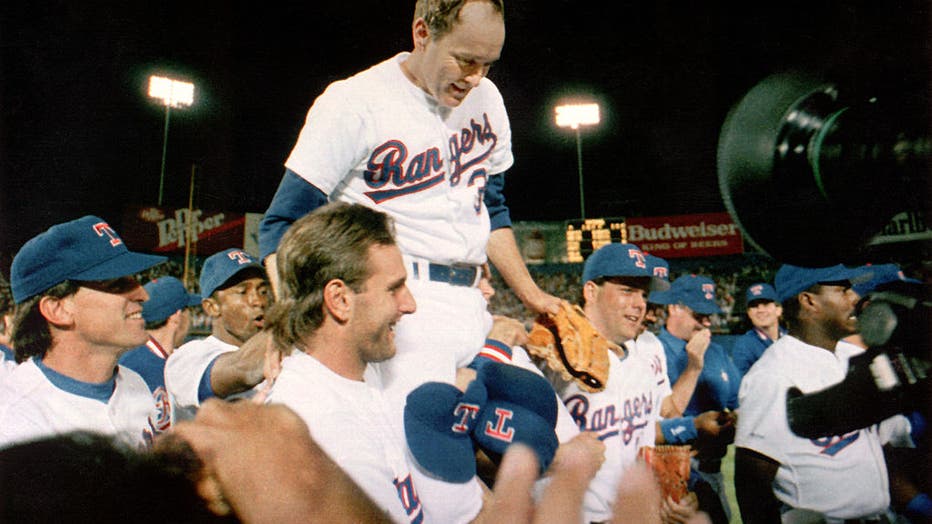 ARLINGTON, TX - MAY 1: Pitcher Nolan Ryan #34 of the Texas Rangers is carried off the field by his teammates, after Ryan's seventh no-hitter of his carrer against the Toronto Blue Jays at Arlington Stadium on May 1, 1991 in Arlington, Texas. (Photo b
Nolan Ryan pitched for 4 teams in his career, but his five years taking the mound with Texas Rangers had a huge impact on baseball in the Lone Star State. Ryan pitched for the Rangers at the end of his 27-year career and achieved several milestones with the team, including his 5,000th career strikeout and record-setting seventh no-hitter. He also put Robin Ventura into a headlock, endearing himself to Rangers fans forever and becoming a subject of some murals across North Texas. Ryan's plaque in the Hall of Fame shows him with a Rangers hat on.