Roger Staubach receives Presidential Medal of Freedom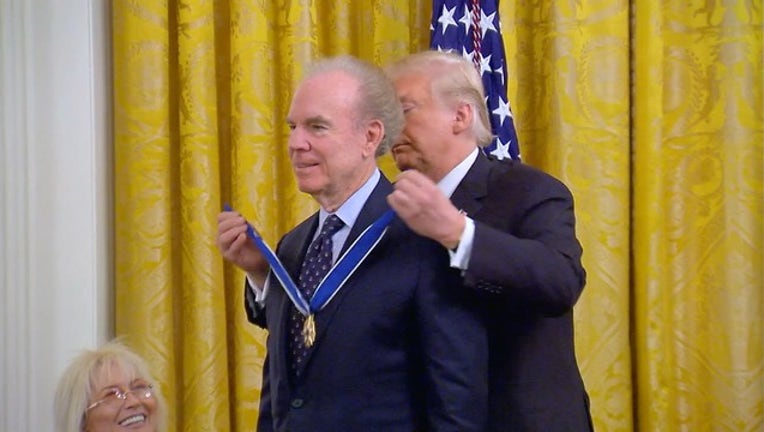 Dallas Cowboys legend Roger Staubach was among seven people who received the Presidential Medal of Freedom on Friday.
President Trump presented Staubach with the honor in a ceremony at the White House. It's the highest honor American can give to a civilian.
Trump praised Staubach's service to his country while serving in the Navy and also complemented his play as Cowboys quarterback in the 1970s, when he helped lead the team to two Super Bowl titles.
Other recipients included: Miriam Adelson, wife of powerful Republican mega donor Sheldon Adelson; retiring Sen. Orrin Hatch of Utah; Alan Page, who was elected to the Minnesota Supreme Court after an NFL career with the Minnesota Vikings and Chicago Bears. Posthumous honors were granted to Elvis Presley, Babe Ruth and Antonin Scalia, the conservative Supreme Court justice.