Jeff Gladney, Arizona Cardinals and former TCU football player, dies in Dallas crash
DALLAS - A pro football player who was a standout at Texas Christian University died Monday in a fiery rollover crash in Dallas.
The Arizona Cardinals confirmed 25-year-old Jeff Gladney's death. 
"We are devastated to learn of Jeff Gladney's passing. Our hearts go out to his family, friends and all who are mourning this tremendous loss," the team said in a statement.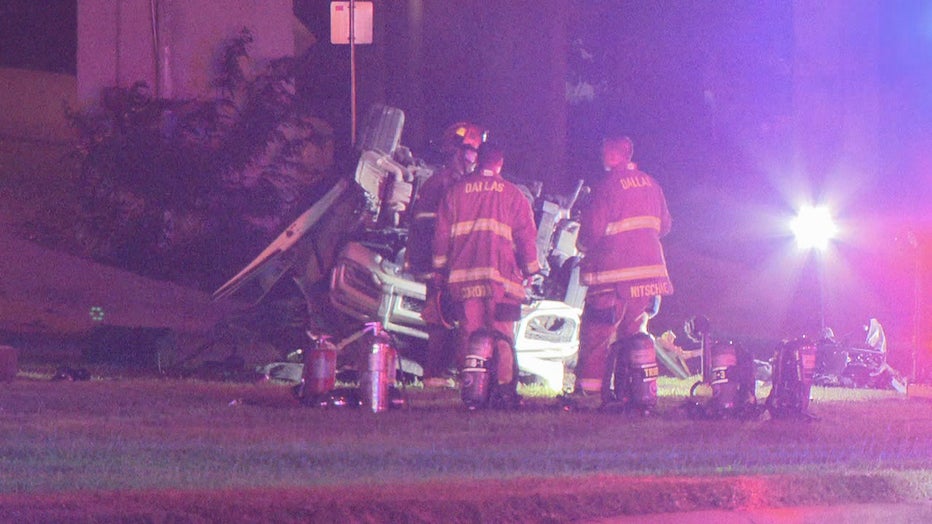 Gladney was one of two people killed early Monday morning on the Woodall Rodgers service road near Routh Street. 
Both were inside a white Mercedes SUV that clipped a Lexus from behind. The Mercedes hit a support beam, flipped and caught on fire.
The other person who was in the SUV has not been identified. The people in the Lexus were not hurt.
RELATED: 2 killed in fiery Downtown Dallas crash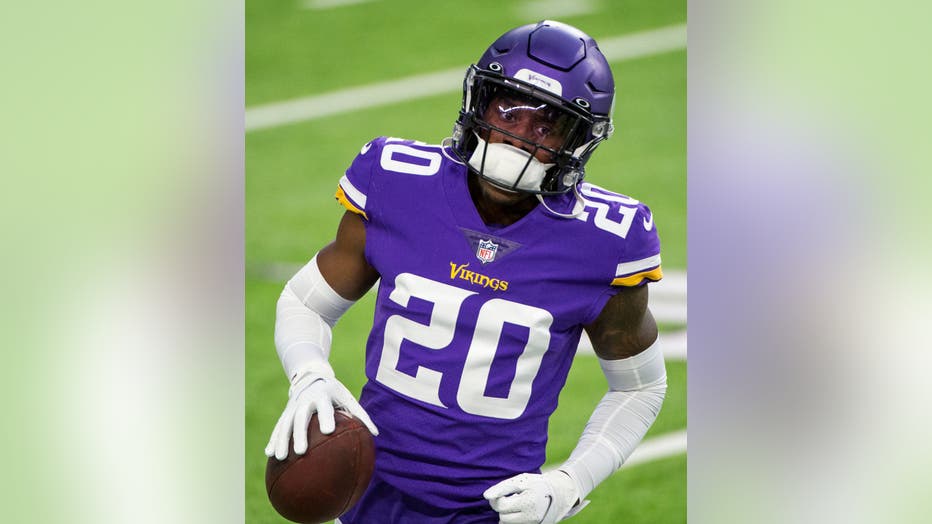 MINNEAPOLIS, MN - NOVEMBER 29: Jeff Gladney #20 of the Minnesota Vikings warms up before the game against the Carolina Panthers at U.S. Bank Stadium on November 29, 2020 in Minneapolis, Minnesota. (Photo by Stephen Maturen/Getty Images)
Sharonda Francois said gowning up in East Texas, her cousin knew what life was all about.
"You know, just have fun. You know, good old country fun. These new kids are into video games and, you know, all that stuff. We used to have the old-fashioned fun," she recalled.
Leslie Henderson played football with Gladney at New Boston High School in East Texas. He was two years younger but remembers Gladney always looking out for his younger teammates.
"It's just overwhelming right now," Henderson said. "Neighborhood hero, I guess you could say."
Gladney went on to play football at Texas Christian University from 2017 to 2019 and was a big supporter of the university.
"Our TCU Athletics family, and especially our football program, was very devastated to learn of the passing of Jeff Gladney. After earning his degree and continuing his playing career in the NFL, Jeff maintained his close ties to TCU. He loved everything about his alma mater. He was a frequent visitor to campus and was at our spring practices and spring game this year, proudly joined by his young son. He will be missed by our entire community. Our thoughts, prayers and deepest condolences go to Jeff's family, friends and TCU teammates," TCU said in a statement.
Gladney was drafted in the first round by Minnesota and had 81 tackles in his first and only season with the Vikings. 
He did not play during the 2021 season after being arrested for allegedly assaulting a woman in Dallas. He was released by the Vikings after being indicted, but was found not guilty.  He signed a two-year contract with the Cardinals in March and was set to play again in the 2022 season.
Teammates and fellow players have been tweeting about the sudden loss.
Gladney's family said he recently purchased his mother her dream home and was a new father. The entire family is obviously grieving.
"But especially his mom and dad because that's their baby boy and I feel for his baby, Kingston. He's going to have to grow up without his father. It's just heartbreaking," Francois said.
TCU said Gladney recently brought his 1-year-old son to the team's spring game.
"He was crazy about that baby. He felt like the baby game him a second life," his cousin said.
Now, Gladney's family cannot believe the 25-year-old who they remember as that kid from East Texas is gone.
"Like, not little Jeff," Francois said. "Seems like it's unreal, like it didn't really happen."