2 killed in fiery Downtown Dallas crash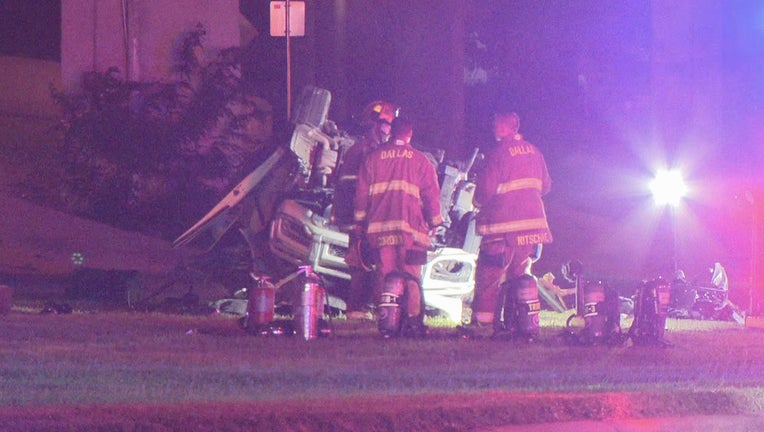 DALLAS - Two people died in a fiery rollover crash overnight in Dallas.
First responders were called to the scene on the service road of Woodall Rodgers Freeway near Routh Street in Downtown Dallas around 2:30 a.m. Monday.
When they arrived, they found a white Mercedes SUV on fire.
Dallas sheriff's deputies believe the driver of the Mercedes was speeding and hit the back of another car. The Mercedes flipped and hit a bridge support before bursting into flames.
A man and woman inside the SUV died in the crash. Family members said Arizona Cardinals cornerback and former TCU star Jeff Gladney was one of those victims.
RELATED: Jeff Gladney, Arizona Cardinals and former TCU football player, dies in Dallas crash
"We are devastated to learn of Jeff Gladney's passing. Our hearts go out to his family, friends and all who are mourning this tremendous loss," the Cardinals said in a statement.
No one in the second vehicle was hurt.