Gallardo, Beltre help Rangers beat Mariners 3-0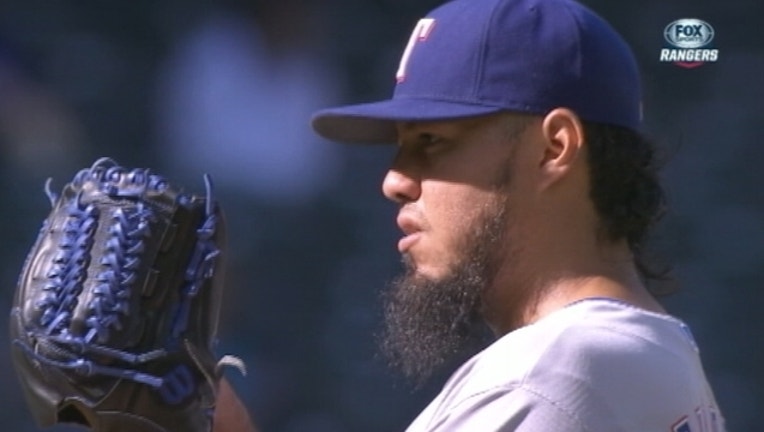 SEATTLE (AP) — Adrian Beltre lined a two-run, bases-loaded single in the sixth inning and Yovani Gallardo pitched into the sixth as the Texas Rangers beat the Seattle Mariners 3-0 Monday.
Texas picked up a game on AL West-leading Houston, which lost to Oakland 10-9. The Astros lead the Rangers by 2 games.
The Rangers' go-ahead rally began with Delino DeShields drawing a one-out walk from Roenis Elias (4-8). Shin-Soo Choo followed with a single to center, and Elias then hit Prince Fielder with a pitch, loading the bases.
Beltre worked a full count, then punched a fastball to right, scoring DeShields and Choo.
Mariners shortstop Ketel Marte prevented further damage with a nifty grab of a one-hop grounder by Elvis Andrus that he turned into a double play.
Gallardo (12-9) picked up the victory, working 5 1-3 innings. He allowed five hits, struck out four and walked two.