Foster, Milton help SMU beat UCF, extend home win streak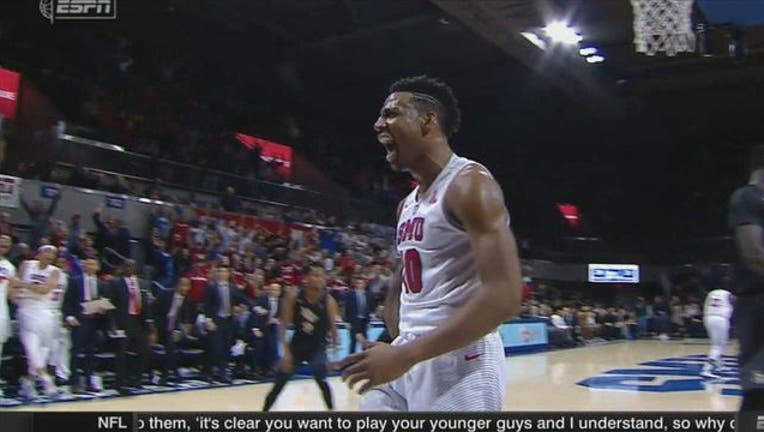 DALLAS (AP) - Jarrey Foster and Shake Milton scored 14 points apiece to help SMU beat UCF 56-51 on Wednesday night in the American Athletic Conference opener for both teams.
Foster was 7-of-13 shooting, grabbed nine rebounds and blocked three shots, while Milton had six boards and five assists.
Ceasar DeJesus made a layup and then hit a 3-pointer with nearly 16 minutes left to cap an 8-0 run that gave UCF (9-4) its first lead, 29-28, since the opening minutes, but SMU (11-3) answered with a 13-2 run - capped by a high-flying alley-oop from Milton to Foster - and led the rest of the way. The Knights made just 1 of 8 from the field and committed four turnovers during a 10-plus-minute span as the Mustangs opened an 11-point lead with six minutes left and held on from there.
A.J. Davis and Dayon Griffin each scored 12 points for UCF.
SMU has won eight in a row against the Knights and 32 straight at home - the second-longest active streak of its kind in Division I.