ESPN: New documents show additional Baylor allegations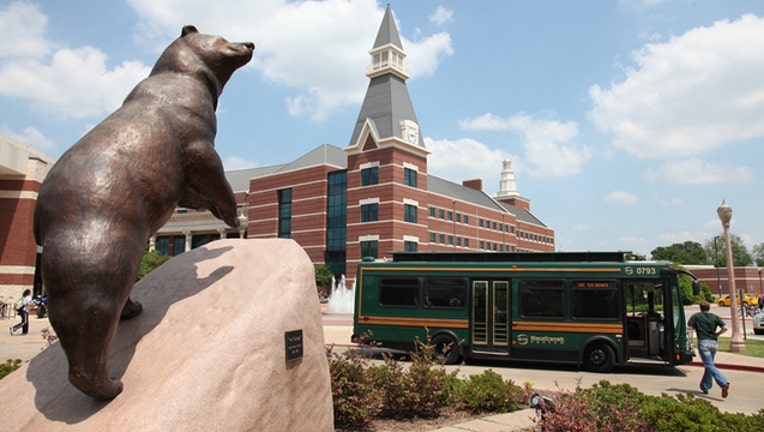 article
Police records obtained by ESPN's Outside the Lines detail largely unknown accusations of violence against Baylor football players, including sexual assault and domestic violence.
Some Baylor officials and coaches knew about many of the incidents, per the records. Most of the players named in the records were not disciplined. None of the incidents has been widely reported.
Baylor's handling of sexual assaults has been under scrutiny for months. The university's board of regents hired a law firm, Pepper Hamilton, to examine its past handling of sexual assault allegations. The firm has not completed the investigation, but it gave the board of regents an initial update last week.
Among the incidents that have brought attention to Baylor:
In April, former Bears defensive end Shawn Oakman was charged with sexually assaulting a Baylor student. He previously was investigated in 2013 for assaulting an ex-girlfriend, but the woman did not press charges at the time.
Former defensive end Sam Ukwuachu assaulted a Baylor soccer player in 2013 and was found guilty in August 2015.
Baylor hired a Title IX coordinator in the fall of 2014, but the school took more than three years to comply with the federal directive ordering the hire.
Among the recently discovered cases detailed in Outside the Lines' Wednesday report:
An alleged victim who was a Baylor student told Waco police in April 2014 that her boyfriend, a Baylor football player, assaulted her on two occasions. The woman said Baylor head coach Art Briles and President Ken Starr learned of her allegations. She said the player did not face university or team discipline.
"I'd seen other girls go through it, and nothing ever happened to the football players," the accuser said in the Outside the Lines report. "It's mind-boggling to see it continue to happen. I can't understand why. I think as long as they're catching footballs and scoring touchdowns, the school won't do anything."
Outside the Lines also reported that in April 2012, a woman told police that her then-boyfriend, Baylor cornerback Tyler Stephenson, twice lured her to his apartment when she tried to end the relationship. The police report says he restrained her and wouldn't let her leave the apartment or use her phone.
"He then pushed me on the couch and wrestled me for my phone so that I couldn't call for help," the woman told police.
When she went outside to call 911 "he charged me and picked me up and threw me against the apartment wall. I hit my head and immediately felt dizzy."
An arrest warrant was readied for Stephenson, but the case was dropped after the woman didn't return calls from police. It's not clear if Stephenson faced any disciplinary action from Baylor football. The cornerback played in only two games during the 2012 season.