Dallas Wings pick up Maddy Siegrist in WNBA Draft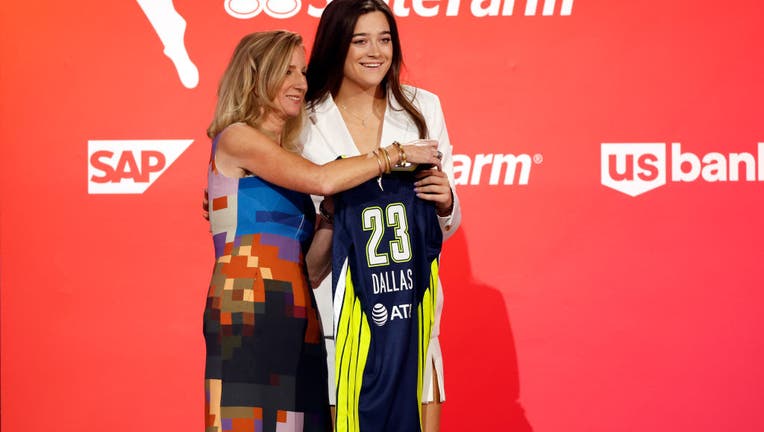 article
DALLAS - The Dallas Wings added another big scorer to their roster.
The team selected Maddy Siegrist with their third draft pick in the WNBA Draft.
Siegrist led the nation in points scored with more than 29 a game at Villanova this past season.
That's a point more than the women's basketball tournament phenom Caitlin Clark.
MORE: Dallas Wings News
Siegrist put up more points than any other Division I college player – man or woman.
Even though she has the numbers, she's ready to share the ball with her new teammates in Dallas.
"Dallas has some scorers. Do you know Arike Ogunbowle?" a reporter asked.
"Oh yeah," Seigrist said.
"So, are there enough balls to go around? Are we going to work in tandem?" the reporter asked.
"I'll just rebound," Siegrist laughed.
Dallas also had three more draft selections. They traded away the fifth pick to Washington.
They also selected guard Lou Lopez Senechal from UConn, Maryland's Abby Meyers, and traded for Iowa State's Stephanie Soares.