Dallas Cowboys to face Washington Commanders' rookie quarterback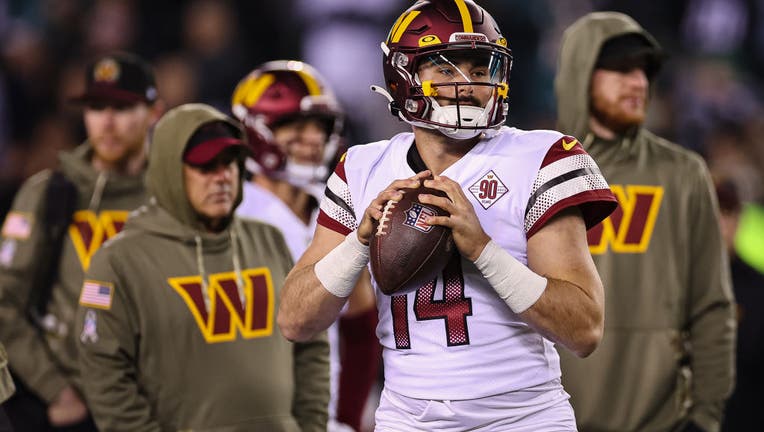 article
DALLAS - The Dallas Cowboys will face a rookie quarterback Sunday in their quest to win a division title.
The team returned to practice Wednesday ahead of their game against the Washington Commanders.
The Commanders announced that Sam Howell will start at quarterback. He was taken in the fifth round of last year's draft and has never taken an NFL snap.
That adds a little intrigue to the Cowboys' preparation this week.
3 Dallas Cowboys players among Pro Football Hall of Fame finalists
"Obviously, we don't have a lot of looks on him, but watching him when he was at North Carolina, being in the same draft class, I understand he has great arm talent," said linebacker Micah Parsons. "It's an exciting matchup. Doesn't change. Still got to get to the quarterback and make plays."
"We've put ourselves in a position where we, you know, wanna be and that's playing for a division championship and all those things. And we just want to come out of this game with a win, healthy and get ready for these playoffs," Coach Mike McCarthy said.
Dallas Cowboys take aim at NFC East title
The 13th win would tie the Cowboys franchise record.
The Cowboys can only clinch the NFC East title if they win and if Philadelphia loses Sunday.
The game is on FOX 4 with kickoff set for just before 3:30 p.m. NFL coverage starts at 10 a.m.
How to watch Dallas Cowboys vs. Washington Commanders - channel, stream, and more