Dallas Cowboys take aim at NFC East title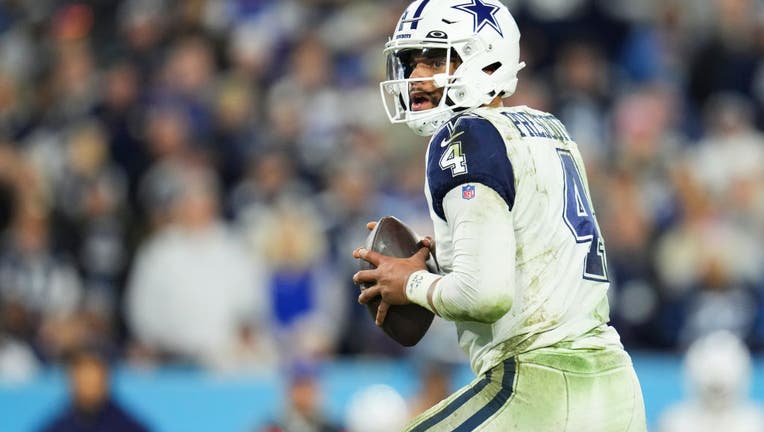 article
DALLAS - The Cowboys say they're approaching the regular season finale with the goal of being division champions.
For that to happen, Dallas must beat the Washington Commanders on Sunday and the Philadelphia Eagles must lose.
If the Cowboys don't end up as NFC East Champs, they'll play Tom Brady and the Buccaneers in Tampa on wild card weekend.
Dallas Cowboys playoff scenarios, from a bye to taking on Tom Brady
On his radio show, owner Jerry Jones said he hopes the team gets to stay in Arlington for its first postseason game.
"I would like to have the best advantage going into the playoff, which is the best scheduling. I'd like to have a home game. That's at the top of my list. And we all know the scenarios that have to happen for us to get a home game in the playoff, and that's one and two I'd certainly love to have a bye," Jones said.
Dallas Cowboys hope to build momentum for playoffs
The Cowboys' final regular season game is on FOX 4.
Kickoff is set for just before 3:30 p.m. Sunday. NFL coverage starts at 10 a.m.