Big Hoss expanding to nearly 23,000 square feet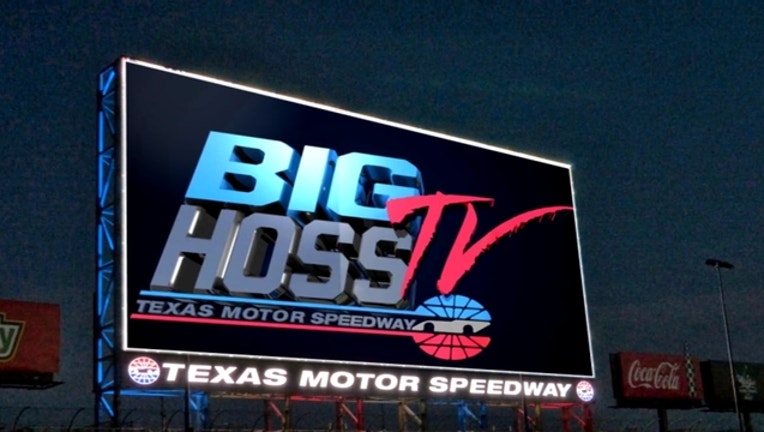 article
Big Hoss already lives up to its name. But it's about to get even bigger.
The Texas Motor Speedway announced Monday that its famed mega video board will expand an additional 2,071 square feet. The total area will expand to nearly 22,704.64 square feet, equivalent to about half an acre.
The additional space will come on the lower portion of Big Hoss. The space will be used for a 16 mm pixel, high-definition scoreboard, where fans can follow the lap count, running order and more race details. It can also be used for advertisements, video and social media. The scoreboard will be 9 1/2 feet high and 218 feet wide.
Big Hoss is 12 stories high and is the Guinness World Record holder as the world's largest TV. The scoreboard addition to it is scheduled to begin after the Firestone 600 INDYCAR/NASCAR doubleheader on June 11. Construction is expected to take about three weeks. The scoreboard's first use will be at the AAA Texas 500 NASCAR tripleheader from Nov. 3-6.
With the addition, Big Hoss will be nearly twice as large as the video board at AT&T Stadium, which is 11,520 square feet.