Big 12 supports prohibiting transfers for violence issues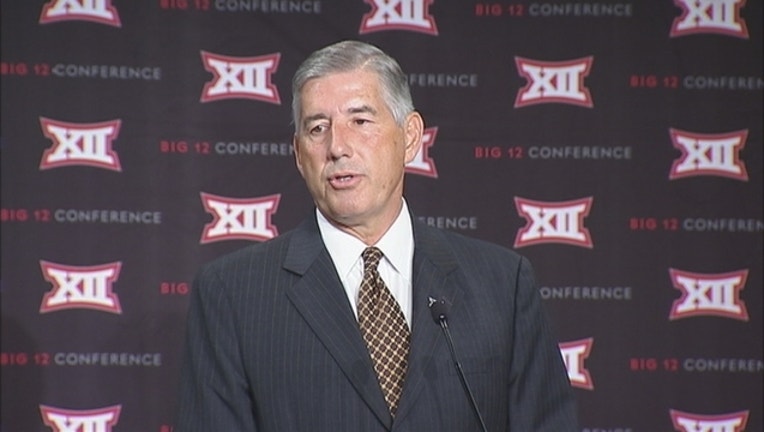 The Big 12 athletic directors are unanimously backing a policy that would prohibit schools from accepting transfers who were disciplined for violent acts at their previous schools.
In a text to The Associated Press, Big 12 Commissioner Bob Bowlsby says conference athletic directors "supported a policy draft similar to that of the (Southeastern Conference)." Bowlsby says the draft would still need to be refined and submitted to the conference's joint council of faculty athletic representatives and athletic directors for approval.
Big 12 school Baylor and Bears coach Art Briles have come under scrutiny for allowing a player who was convicted of sexual assault last week to transfer to the school in 2013 after he was dismissed from Boise State for disciplinary issues.