Baylor hires former Wake coach Grobe to replace Briles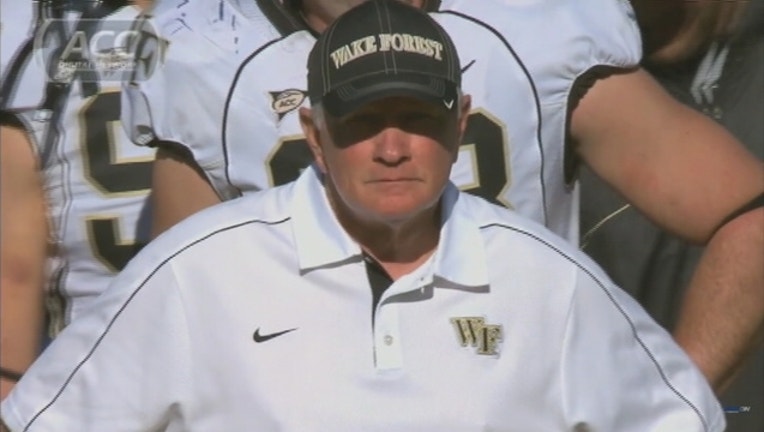 Baylor has hired former Wake Forest coach Jim Grobe to replace Art Briles and lead its football program through a tumultuous time.
The school announced Monday that Grobe had been named acting coach.
Briles was let go last week after the release of a report commissioned by the school that accused the successful coach of not responding to or inappropriately handling allegations of sexual assault and violence by members of his team.
Grobe, 64, has been out of coaching for two seasons. He spent 13 years with Wake Forest, leading the team to some of its best seasons. Grobe was 77-82, including an Atlantic Coast Conference title and Orange Bowl appearance in 2006. The Demon Deacons went to five bowl games under Grobe, half the school's overall total.