Arts and Craftsy Tony Romo featured in new TV commercial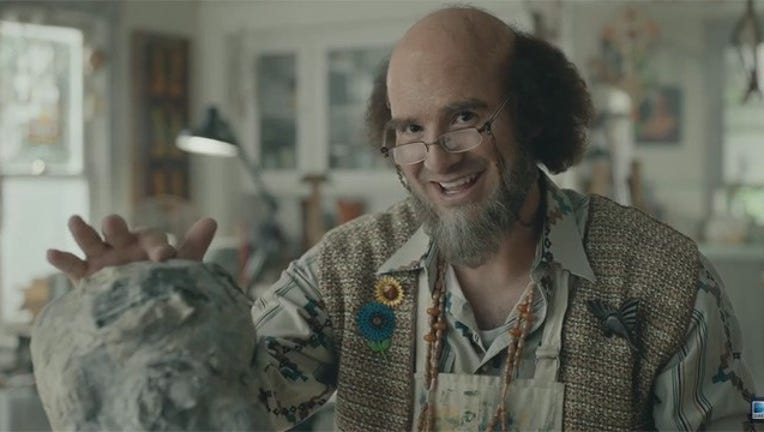 Meet Tony Romo's new alter ego – Arts and Craftsy Tony Romo.
The Dallas Cowboys quarterback is the star of a new DirecTV ad promoting the system's NFL Sunday Ticket package and is a play on a series of similar spots featuring actor Rob Lowe.
The idea of the ad: real life Tony Romo has DirecTV and can watch NFL whenever he wants while Arts and Craftsy Romo has cable. Since he can't watch every game, Romo's alter ego channels his energy into things like paper mache and a cupcake-brownie combo called a "crownie."
Arts and Craftsy Romo has quite the look – balding on top of his head with long, stringy hair on the sides and a greying beard. He also sports a long, crocheted vest and awkwardly tight jeans.
"I wanna thank @DIRECTV for allowing me to show off my true self. ;) embarrassing is an understatement," Romo tweeted when the commercial was released over the weekend.
Romo signed an endorsement deal with DirecTV earlier this year.