3B Adrian Beltre not in Rangers lineup for Game 3 of ALDS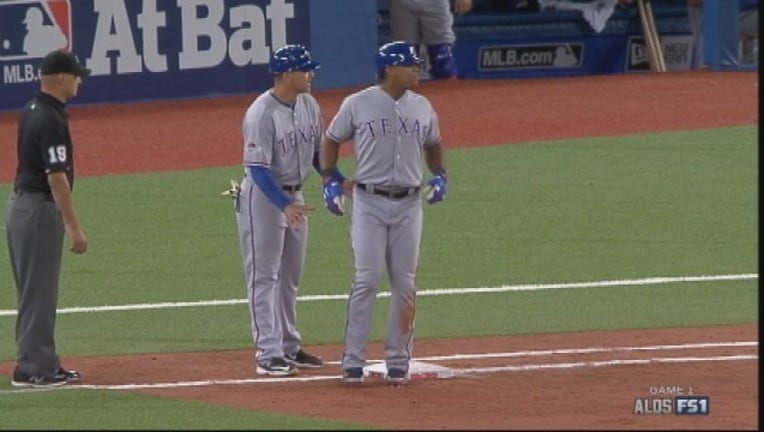 ARLINGTON, Texas (AP) — Third baseman Adrian Beltre is not in the Texas Rangers' lineup for Game 3 of the AL Division Series.
Manager Jeff Banister said Beltre was improving and still getting treatment for his strained lower back before Sunday night's game against the Toronto Blue Jays. Texas can clinch the best-of-five series with a victory.
Beltre strained his back sliding into second base during the opener in Toronto on Thursday and exited early. He sat out Game 2 on Friday and stayed home to rest when the Rangers worked out Saturday.
Asked how Beltre was able to do better Sunday, Banister answered, "Move."
Banister said he wouldn't rule out Beltre coming to find the manager to tell him he was capable of playing.