103-year-old throws out first pitch at Texas Rangers game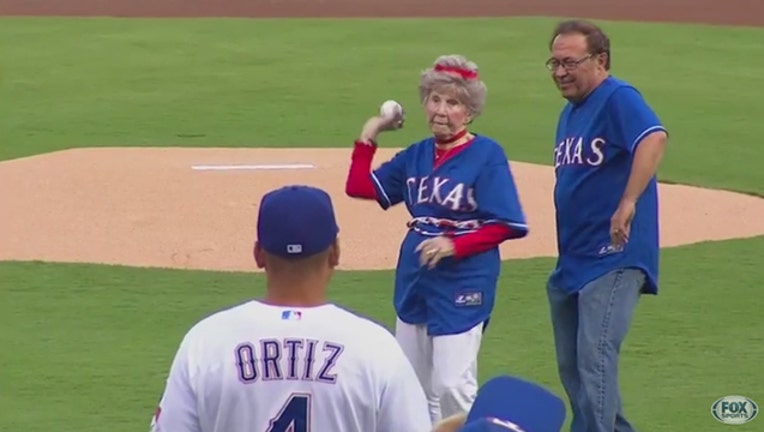 A 103-year-old woman who survived briefly dying before being resuscitated threw out the first pitch at Wednesday night's Texas Rangers game.
Lucille Fleming was invited to throw the first pitch after the team heard about her medical scare.
"I died for three minutes and they pumped my chest and they hit me and I came to," she told in-game reporter Jim Knox. "I said, 'Get me to, I want to live, I want to watch the Rangers game.' "
Fleming and members of her family were on hand for the big occasion. She thought the night went pretty well.
"It was heavenly, I tell you."
FOX 4 is on YouTube -- http://bit.ly/fox4subscribe