WWE's WrestleMania returning to AT&T Stadium in April
ARLINGTON, Texas - WrestleMania is coming back to North Texas this year – this time as a two-night event.
More than 100,000 fans attended the event when it was held at the AT&T Stadium back in 2016. 
Wrestling fans will get the chance to watch WrestleMania 38 at the same location on April 2-3.
RELATED: WWE's WrestleMania to return to AT&T Stadium in 2022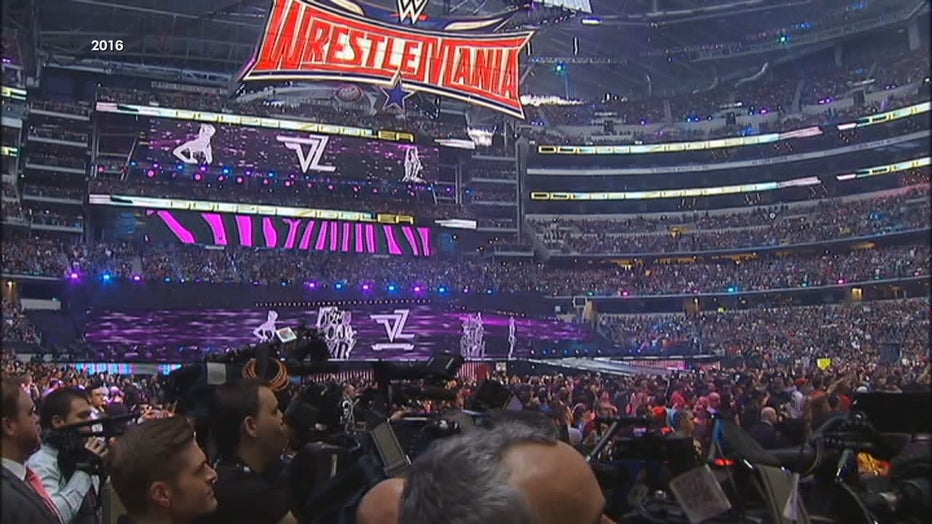 Good Day FOX 4 talked to WWE's Smackdown superstar Drew McIntyre, also known as the Scottish Warrior, about WrestleMania's return.
"I am beyond pumped. The last time we were at AT&T Stadium we went over 100,000 people. So we're looking to break that record. I know everybody in Texas loves their wrestling, loves their WWE. We're so excited to bring them back the spectacle that is WrestleMania," he said.
Tickets go on sale on Nov. 12. Pre-sale registration is also available.