Wrong way driver crashes into Fort Worth school bus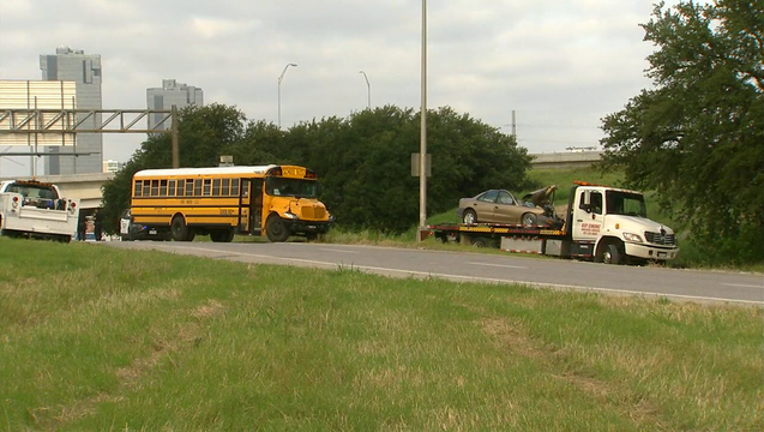 article
A woman driving the wrong way crashed head on with a school bus in Fort Worth on Friday morning.
The bus was carrying several children who were part of a summer program.
Police say she was exiting 121 and Riverside when she ran into the bus. Police said the driver was taken to the hospital and is in critical condition.
One child was taken to the hospital and treated for minor injuries. Eleven other children on the bus were treated at the scene.
Police do not know what caused the woman to drive the wrong way.