Woman killed on I-30 in possible road rage shooting
DALLAS - Dallas police are investigating the shooting death of a woman as a possible case of road rage. She was driving a car on Interstate 30 in Old East Dallas when she was shot.
The shooting happened just after midnight Tuesday along eastbound I-30.
Police said 30-year-old Nancy Aguilar and her male passenger got into an argument with people in another vehicle.
Someone in the other vehicle opened fire, hitting Aguilar.
'Disrespect' prompted string of Dallas shootings that left 1 dead, 6 injured, affidavit says
She tried to drive off but ended up crashing into a wall at a Shell gas station near I-30 and Winslow Avenue.
Police said officers at the scene pulled Aguilar out of the vehicle and began performing CPR. She did not survive.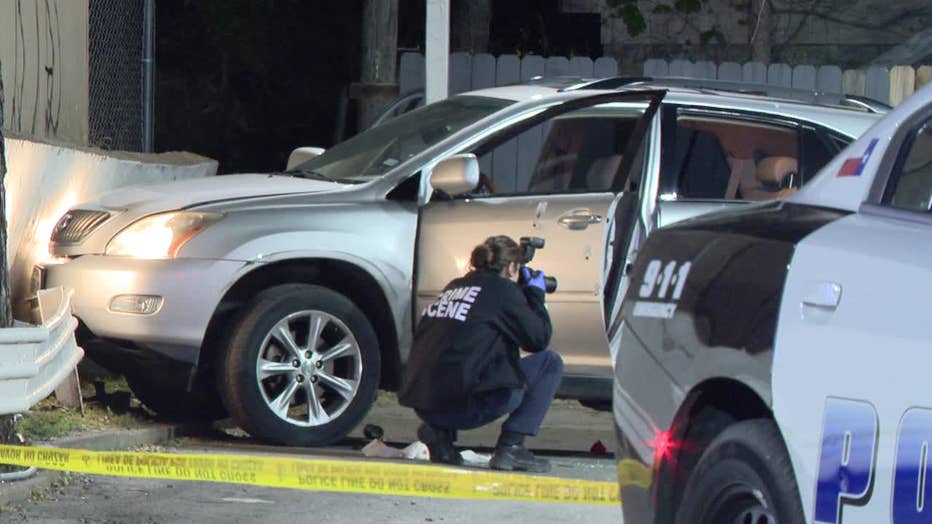 Her male passenger was not hit even though the car was covered in bullet holes.
The shooter drove away and has not been arrested. Police are still looking for that person.
Family of missing Dallas woman left with questions after finding her body days after crash
It's yet another homicide case in the city. 
There have been efforts to reduce crime and the number of murders in Dallas. But so far this year, the number of murders is up compared to this time last year.
Police remain optimistic that those numbers will drop.