Woman arrested following rescue from flood water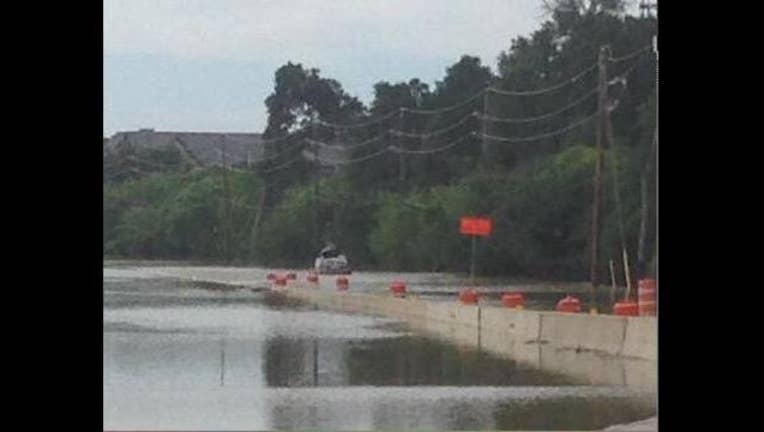 A woman was rescued from the roof of her car that was partially submerged in floodwater Saturday afternoon in Grapevine.
Grapevine Police say the 50-year-old driver of a Honda Civic was driving on Grapevine Mills Blvd when she cut behind a gas station through a field to reach FM 2499. She immediately drove into flooded water on a closed area of FM 2499.
Police say the car was stuck in about 3-4 feet of water and that concrete barriers acted like a dam, keeping the car in place.
The woman was able to call for help and climb to the roof of her car through a sunroof. After nearly an hour and a half, officials were able to send a dump truck to rescue her. They had to leave her car behind until water recedes.

Following her rescue, she was arrested and charged with Disobeying Warning Signs and Barricades, a Class B Misdemeanor.
Police say she suffered no injuries and is just embarrassed.