"White People" stickers appear on Austin store fronts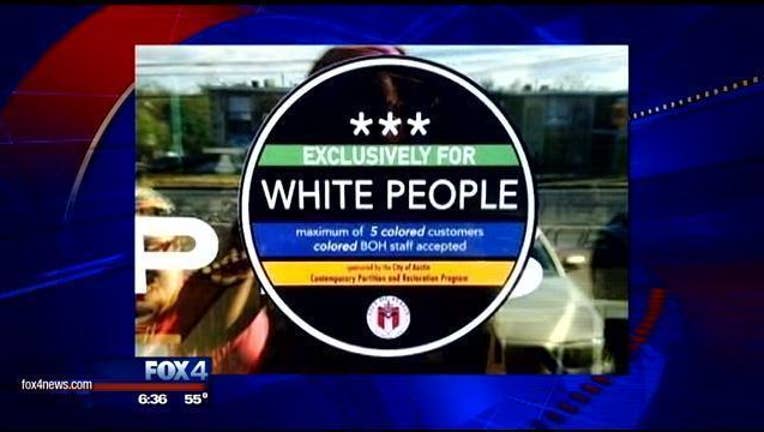 Austin police are looking for vandals placing racist stickers on some businesses.
The "Exclusively for White People" stickers were found on several store fronts in east Austin. They also include the city of Austin's logo and say there is a "Maximum of 5 Colored Customers."
The stickers started appearing between midnight Tuesday and early Wednesday.
"It was kind of at first off putting. I didn't know if it was a sign from the city or what it was exactly," said April Jensen, who had a sticker posted in front of her business.
Austin Mayor Steve Adler called them appalling and an offensive display of ignorance.
People in the neighborhood are wondering if the stickers are a prank or a form of protest.
"If somebody wanted to make a point this would be the perfect way to do it. But I think also the consequences are too great for pranks in this city and this country. There's too much tension," said Nelson Linder, president of the Austin NAACP.
There is no surveillance video from any of the businesses that were targeted.
.
FOX 4 is on YouTube -- http://bit.ly/fox4subscribe