What we know about McKinney PD Cpl. Eric Casebolt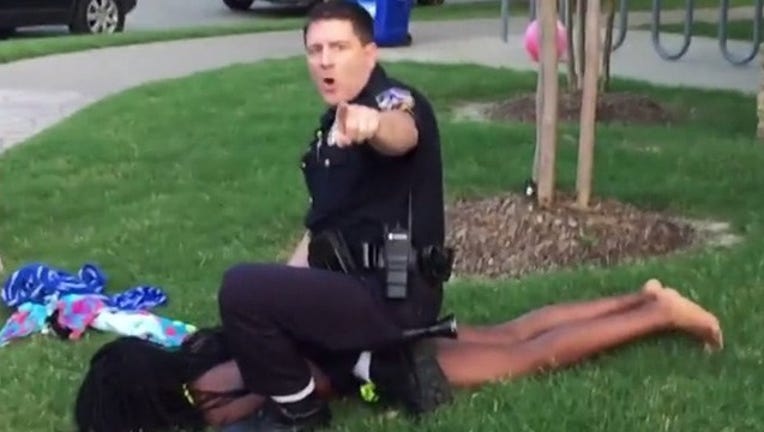 McKinney Police Corporal Eric Casebolt is at the center of a firestorm after video showed him pushing a 15-year-old girl in a swimsuit to the ground and pointing his firearm at other teens.
The video of the Friday incident at a McKinney neighborhood pool has gone viral and has landed Casebolt on administrative leave while police officials conduct an investigation.
Casebolt is seen pulling Dajerria Becton to the ground and pinning her with his knees while she cries out. He also pulled out his gun and pointed it at other teens and briefly ran after them before being stopped by two fellow McKinney police officers. Throughout the video Casebolt is heard repeatedly cursing.
BIOGRAPHY
Casebolt served in the Navy for a decade from 1993-2003. He was an operations specialist for seven years and in the military police for another three years.
From 2003-2005 he was a highway patrol trooper with the Texas Department of Public Safety.
Casebolt's now-deleted LinkedIn account stated Casebolt joined the McKinney police force in 2005.
Casebolt was also listed as an instructor at the McKinney-based Executive Self-Defense & Fitness Training. Its listing said Casebolt had trained in "several different disciplines of martial arts, but now exclusively trains in Krav Maga combat arts, Arnis, and ground fighting."
The company has since deleted any reference to Casebolt from its website.