Voters return to polls for Dallas City Council runoff election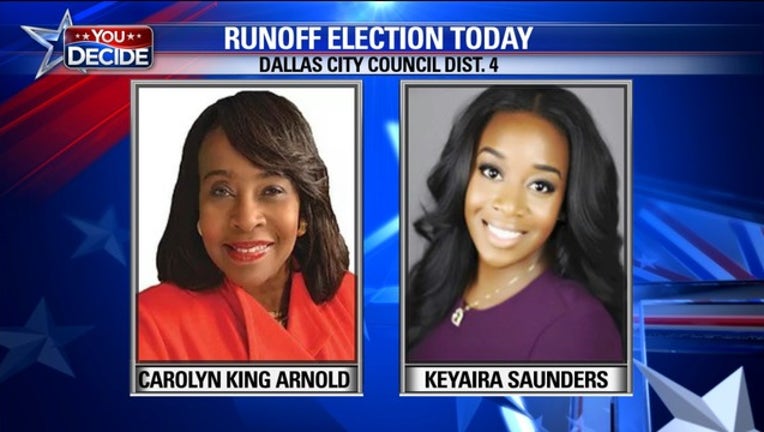 DALLAS - Voters will return to the polls Tuesday to fill a vacant seat on the Dallas City Council.
Community activist Keyaira Saunders is running against former city council member Carolyn King Arnold for the District 4 seat.
District 4 includes parts of East Oak Cliff. It was previously represented by Dwaine Caraway, who was forced out of office after pleading guilty to corruption charges.
A total of 13 candidates had hopes of replacing Caraway. Saunders and Arnold advanced to a runoff after the November election.
The polls are open until 7 p.m.