Vortex opens up on swollen Lake Texoma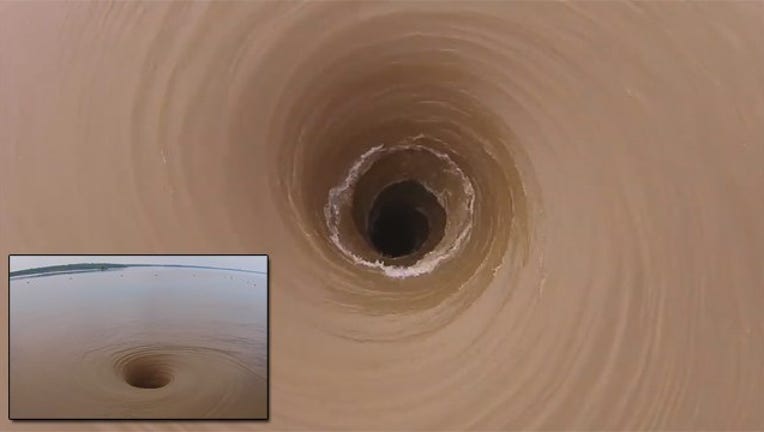 article
A video of water draining out of a swollen Lake Texoma has gone viral.
A large vortex in the lake can be seen from a drone sent over the water by the US Army Corps of Engineers.
The intake vortex was created when officials opened the Denison Dam spillway to drain out of the lake.
The corps said the vortex is about eight feet in diameter and could suck in a full-sized boat. It's asking boaters to stay away from the area and not cross over buoys and caution signs placed around the vortex.
A vortex is a normal occurrence, according to the corps, when water is released using the flood control gates.