VisitDallas CEO Phillip Jones stepping down after audit finds oversight and accountability problems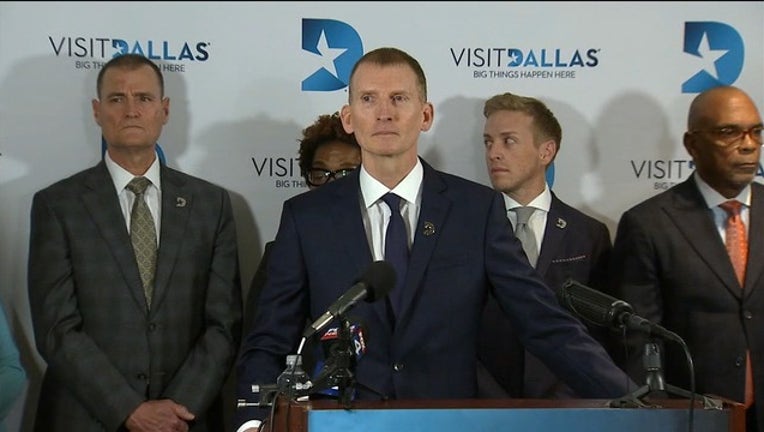 DALLAS - Phillip Jones, the CEO of VisitDallas, is stepping down months after an audit found that the city lacked oversight and accountability of the organization that receives tax dollars to bring in tourism and convention business.
The audit found that "controls over certain expense activities of VisitDallas are not adequate and may not consistently ensure that the city receives the expected benefit."
When the audit was released, there were calls for Jones, who earns $700,000 a year, to resign.
It was announced Wednesday that Jones and the VisitDallas Board of Directors came to a "mutual decision" that he would step down.
An interim CEO for the organization will be announced Thursday, and the search for their next CEO has already begun.
VisitDallas receives tens of millions of tax dollars for marketing the city of Dallas for citywide conventions. But the recent audit found the organization's data showed fewer than half of those conventions were actually living up to their promises to generate 2,500-room nights.
The audit questioned key performance measures from the group, which were used, in part, to justify Jones' $700,000 salary.
VisitDallas' contract with the city is up in September 2020.