Video shows bus crash after police say driver fell asleep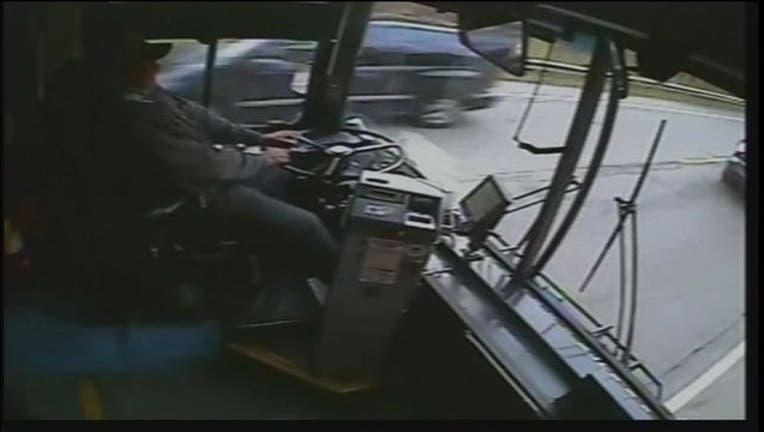 article
WEST BLOOMFIELD TOWNSHIP, Mich. -- Authorities have released video showing crashes that happened after a 65-year-old bus driver in suburban Detroit fell asleep at the wheel.
The crashes involving a Suburban Mobility Authority for Regional Transportation bus took place in October in Oakland County's West Bloomfield Township.
Police said the driver, 65-year-old Leon Rasheed, fell asleep and crossed the center line. The video shows him try to slam on the brakes and swerve, but it was too late.
An elderly couple in the first car he hit suffered serious injuries.
Rasheed is now charged with a moving violation causing serious impairment, which could put him in jail for up to 93 days.
He has apologized to the people he hurt.
"I told them I was sorry. I'm sorry. I was sorry," he said.
But one of the other drivers involved in the crash doesn't think that's good enough.
Jayson Hammond said he saw what was happening hit his brakes. But then a Ford Explorer came head on into his lane and crashed into him going about 40 mph.
"Is he sorry or is he just saying he is sorry because he wants to look good, you know, before going in front of a prosecutor," Hammond said. "I don't think there is a long enough penalty. Ninety days is not long enough."
Police said the crash scene was about half of a mile long.
The Associated Press contributed to this story.
.
FOX 4 is on YouTube -- http://bit.ly/fox4subscribe