Man escaped jail twice before stealing vehicles, leading authorities on chase in North Texas, police say
FRISCO, Texas - New details have been released about two escaped inmates from Oklahoma who are accused of committing violent crimes in Frisco before ending up in jail in another state.
Authorities said one of those inmates escaped jail again and ended up back in North Texas, where he committed more crimes before leading deputies on a chase that came to a violent end earlier this week.
This story is shocking because it involves inmates who escaped from two jails in two different states.
Frisco police said the two committed at least two crimes in November.
Back in November 2022, the Choctaw County Sheriff's Office in Oklahoma said 31-year-old Tyler Payne and 41-year-old Thomas Cofer escaped from jail.
The exact date has not been released, but by Nov. 14, authorities said they were both in Frisco.
Police responded to a morning purse snatching in the Target parking lot on Eldorado Parkway. 
The victim was loading items in her car when a truck pulled up, and then the passenger got out and took her purse out of the shopping cart.
Minutes later, there was a robbery call from the HEB parking lot on Main Street.
Investigators said someone tried to grab a 71-year-old victim's purse, but it was around the woman's neck, so she was pulled to the ground. 
She suffered a bruised neck and a cut to her hand.
Two days later, both Payne and Cofer were arrested in Mississippi.
The Madison Police Department in Mississippi said Cofer was arrested in a stolen car two days after the Frisco crimes.
Information on Payne's arrest was not released, but authorities said he and another inmate broke out of jail there right before the Christmas Day headcount.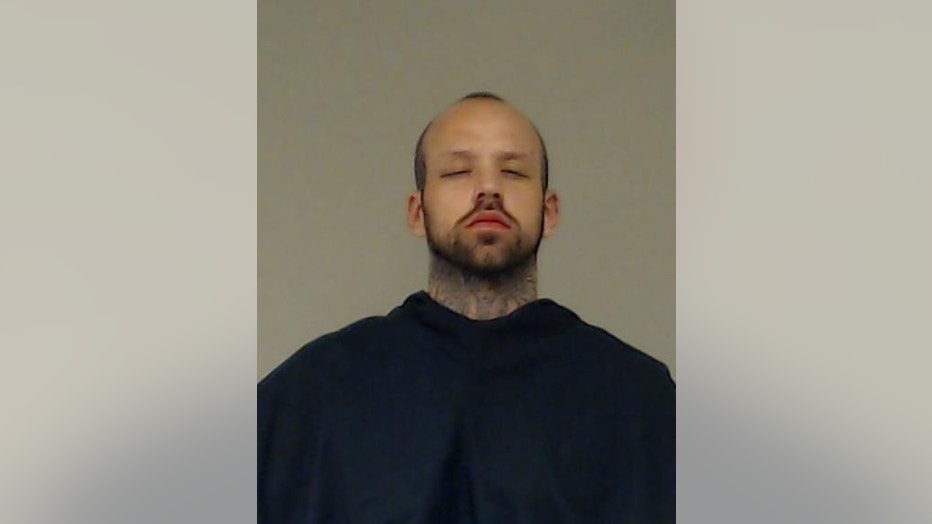 RELATED: Escaped inmate arrested in Dallas after carjacking and police chase
Fast forward to Monday, Jan. 9, when Frisco police responded to a purse snatching and carjacking.
Police said Payne held a woman at gunpoint and took her Cadillac SUV.
Later in the day, Dallas County Sheriff's Office deputies started following a stolen Porsche.
That's when they learned the driver was Payne, after authorities said he'd ditched the Cadillac.
A chase ensued on I-35.
Deputies said Payne crashed into another car near 8th Street, then tried to steal a Pontiac.
Sky 4 captured the moments after the crash. 
After a struggle with deputies, he was placed into custody and taken to a local hospital.
He's now in the Collin County jail, where he's charged with theft and aggravated robbery.
Cofer is still in jail in Mississippi, where he's awaiting extradition to Texas.
Both men are facing multiple charges in three states.