Texas keeping most truck inspections despite border gridlock
Texas Governor Greg Abbott announced a deal aimed at alleviating some of the delays that have left truckers backed up at the border.
Texas and the Mexican state of Nuevo Leon agreed to step up security on the Mexican side in exchange for ending DPS inspections that created very large delays.
The move was in response from complaints from members of both parties and the commercial trucking industry, who said the inspections were hurting the economy.
There are questions whether this deal to open up one bridge will actually help anything.
Gov. Abbott suggested the agreement reached Wednesday was all part of the plan.
But there's skepticism as to how much the changes will actually help.
Exactly a week since Texas began inspecting all commercial vehicles crossing from Mexico into the U.S., the governor said some of it will come to an end.
All as pressure mounts from trade associations over the policy that's backed up trucks.
"We met to reach an agreement on solutions to those challenges," the governor said.
Gov. Abbott said Texas struck a deal with the Mexican state of Nuevo Leon.
Nuevo Leon will add checkpoints and step up patrols on its side.
Texas will drop the enhanced inspections disrupting trade, but only for travel coming from Nuevo Leon.
It's just nine miles of border, and home to only one commercial vehicle crossing.
Gov. Abbott said those who are upset with his policies should take it up with Washington.
"The ultimate way to end the clogged border is for President Biden to do his job and to secure the border," he said. "I you want relief from the clogged border, you need to call President Biden."
Gov. Abbott announced the enhanced inspections following news the federal government would end Title 42, which is pandemic policy that has been used to quickly turn away asylum-seekers.
READ MORE: COVID-19 asylum limits at US-Mexico border to end May 23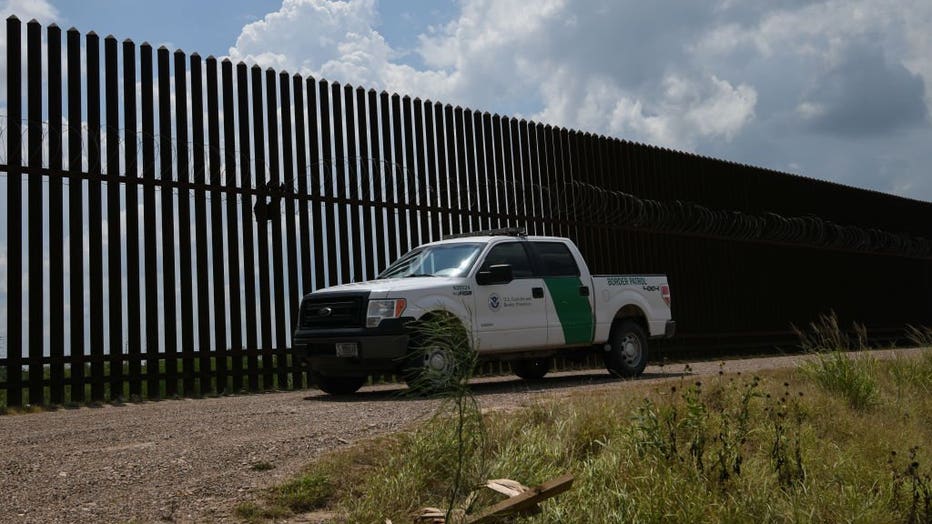 The feds expect attempted crossings to surge.      
Republicans and some Democrats have warned against ending Title 42 right now, but industry associations, while acknowledging the border issues, said enhanced inspections are unsustainable.
"They're not moving freight, they're not making money. And that's, you know, at the end of the day, the driver is the person that is the tip of the spear that's having to deal with this," said John Esparza, president and Ceo of the Texas Trucking Association. "So all politics aside, we're concerned for the health and well-being of our drivers and keeping them in those seats."
Esparza said businesses could leave Texas out of their routes if this keeps up.
"I've had multiple conversations with the shipping folks, on the shipping side, asking, 'John, how long do you think this is? Give me some insight. Do I need to start planning to move around the state of Texas,'" he added.
Meanwhile, another one of the governor's new measures played out in D.C., when a bus from Texas dropped off 24 migrants near the U.S. Capitol. 
READ MORE: First Texas bus drops off migrants blocks from U.S. Capitol in DC
"If they are not going to come to the border, I'm going to take the border to them in Washington D.C.," Abbott said.
But since the state of Texas revealed those bus rides are voluntary, the White House has viewed the trips in a different light.
"These are all migrants who have been processed by CBP and are free to travel, so it's nice the state of Texas is helping them get to their final destination," White House Press Secretary Jen Psaki said.
Shortly after the announcement, wait times at the Nuevo Leon crossing dropped from six hours, to a more average five minutes. 
Gov. Abbott said they hope to reach similar agreements with other Mexican states, and could begin meetings on just that as soon as Thursday.