Transgender sports bill among those that died in the Texas House at midnight
DALLAS - Republican state lawmakers ran out of time Tuesday night to pass a bill that upset transgender Texans and their families. The bill placed restrictions on transgender student-athletes.
However, the lieutenant governor wants a special session for more time on his priority bills. One of them would limit how transgender students play school sports.
The Texas House had a deadline of midnight to pass bills from the Texas Senate.
One of the bills the GOP majority tried to push through, Senate Bill 29, would have required children to play on teams based on their sex assigned at birth.
House Democrats fought to keep that from coming up all the way until the deadline, then celebrated when the clock hit 12 a.m.
Once the deadline passed, some Democrats celebrated by waiving the trans pride flag.
Supporters said the restriction was needed because transgender athletes could create unfair advantages in girls' sports.
"It's really about fairness, and we want to ensure that it's simple," said Mary Castle, advisor for Texas Values. "You can compete on your team based on the birth certificate given at birth."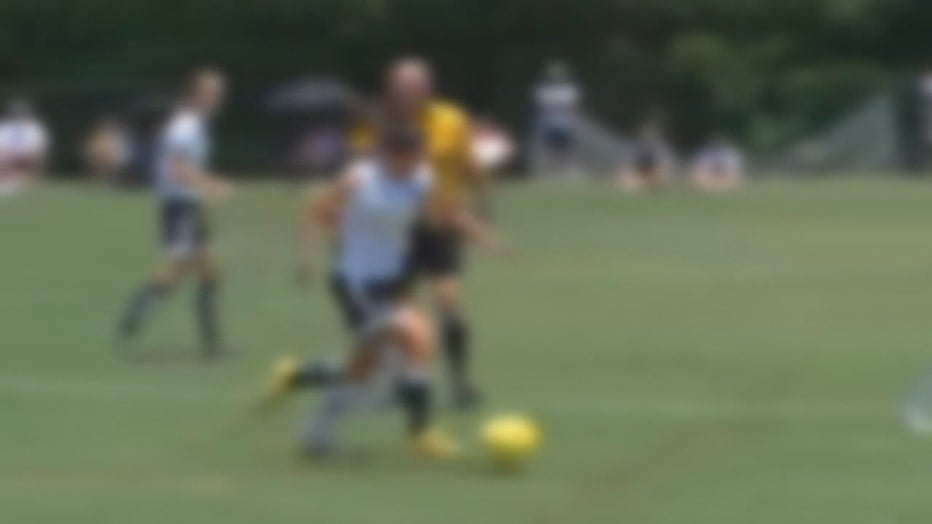 Opponents said it was discriminatory, and the NCAA threatened to pull large sporting events from Texas if the measure passed.
Amber Briggle is the mother of a 13-year-old transgender son named Max. He's a student-athlete in Denton ISD. She shared the news with her son.
"I yelled upstairs, 'Max! The sports bill failed!' And he's like, 'Yes!' And then went back to playing Minecraft," she said. "He's just your awesome, average 7th grader."
Wednesday morning, Lt. Gov. Dan Patrick posted a tweet urging the governor to call a special session in June to get SB 29 and other conservative priority bills passed.
Shortly after, Gov. Greg Abbott posted his own tweet saying, "some are trying to end the game before the clock has run out." He called on the House and Senate to work together fast.
SMU political scientist Matthew Wilson is not surprised by the move. He says these conservative issues poll well in largely red Texas but expects immediate push back. 
"I think that by being very public for this desire for a special session he's trying to apply that sort of pressure," he said.  "An extra legislative session costs money and takes time. And so Democrats will almost certainly say, 'This is a waste of state resources. We don't need politicians in session even longer.'"
Some business leaders warned passing the bill could cost the state billions in revenue.
The final day of this legislative session is next Monday.