Trackdown: Help find suspects who robbed Fort Worth convenience store twice in a week
FORT WORTH, Texas - In this week's Trackdown, Fort Worth detectives are looking for two men who robbed the same convenience store twice in one week.
Police said two men caught on tape in a Dallas convenience store are persons of interest connected to the armed robberies in Fort Worth.
Singh Food Store was robbed on July 28 and August 2.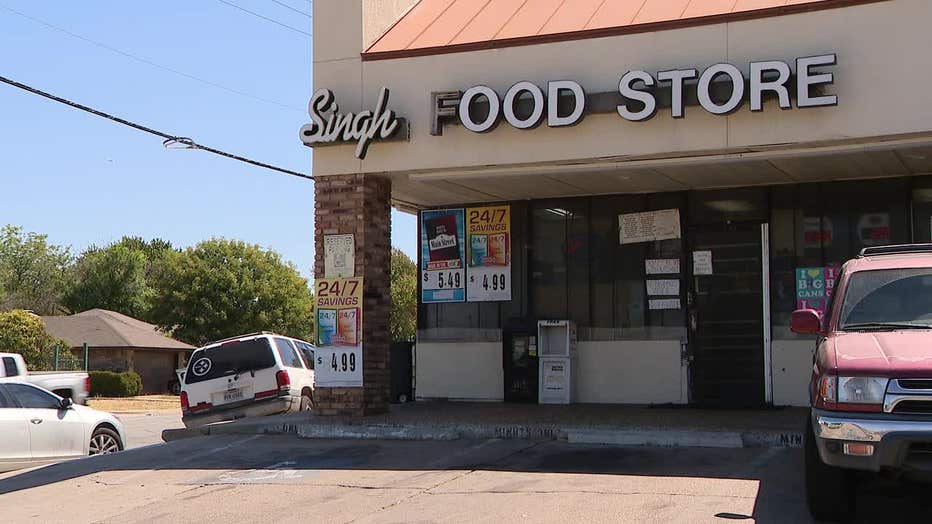 "We had two young males, described as black males, early twenties, late teens, with a height and weight description that are consistent," Fort Worth PD Det. Brian Raynsford said. "The suspects entered the store, produced a weapon, demanded currency, they then took cash from the store and then fled on foot in a direction we don't know."
Police have released surveillance video from the store, but said it's not the best quality.
Investigators said they have found possible persons of interest who were seen on surveillance video at a Dallas convenience store, located in the 3900 block of South Cockrell Hill, the day after the second robbery at Singh Food.
"One of the males is consistent with the height and weight of the suspects involved in the robbery, here and we know that those males conducted business in that convenience store that links them back to the second robbery," Det. Raynsford explained.
MORE: Trackdown Stories
The video at the Dallas convenience store is much clearer than at Singh Food.
"If you know them, you should know them," Det. Raynsford said. "We don't know whether they live in Fort Worth, visited Dallas, or vice versa."
Police are asking anyone with information on this case to call Det. Raynsford at 817-392-4469 or Crime Stoppers.