Trackdown: Help find road rage shooter
DALLAS - In this week's Trackdown, Dallas police are looking for a driver who pulled a gun during a road rage incident, shooting another driver in busy traffic.
They hope to find him before something worse happens in another street showdown.
"He was luckily hit in his extremities, but if he would have been hit around the chest or the head, it easily could have killed him," Dallas PD Det. Alexander Zabriskie said. "You can see the white Pontiac. We got it going both northbound earlier, then coming back southbound down this road."
The road rage shooting happened at 5:30 p.m. back on April 2, as the victim was heading home from work.
It ended with shots fired at Munger and Tremont in East Dallas.
"From the victim, he says there was a stalled car in the right lane. He tried to get over and the suspect wouldn't let him over," the detective said. "He gets over behind the suspect, at some point, the suspect just pulls over, and when he goes to pass him, he shoots at them several times, hitting them."
[REPOTER: "How many people were in the victim's car?"]
"There were two people in the victim's car. Only the driver was hit. He was hit in both arms," Det. Zabriskie said.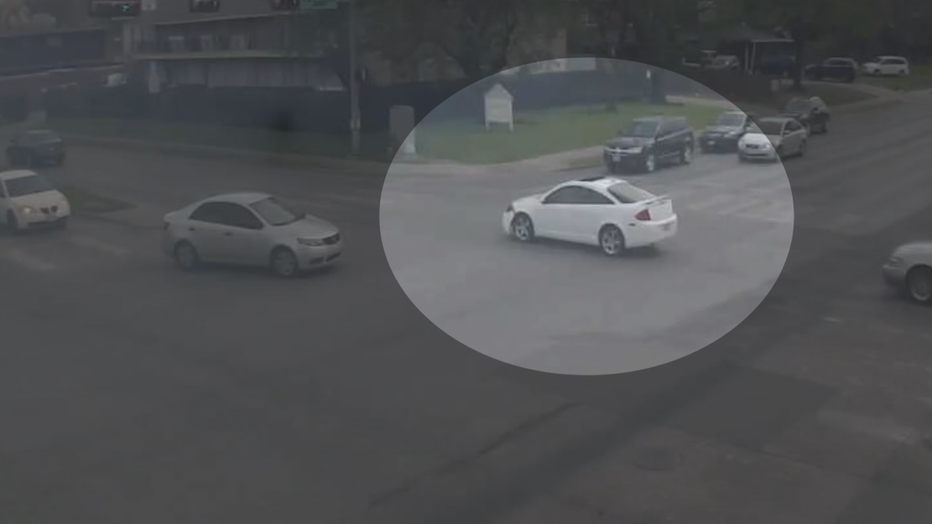 The shooter was driving a two-door white Pontiac, possibly a G6, with a black sunroof. It may also have minor front end damage.
"It's a unique looking car. We don't see a lot of these cars around," the detective added. "I'm looking for anybody on the streets who possibly knows that vehicle. Whose is it? Or who drives it?"
Anyone with information is asked to call or text Det. Zabriskie at 469-849-3760.
Help track down the road rage suspect caught on tape, but still at-large.