Trackdown: Police seek suspect in assault, shooting outside Dallas adult club
DALLAS - In this week's Trackdown, police are investigating a crime outside the Bliss adult club and theater in Dallas.
A man who was angry after being escorted out of the business assaulted a woman and then shot who police said was an innocent man who tried to come to her aid.
This happened in the 9100 block of John Carpenter Freeway, right before Mockingbird, in the parking lot of a business called Bliss.
"[Bliss is] an adult store and theater," Dallas PD Det. Alexander Zabriskie said. "It's also a swingers club."
Police said the shooting happened at about 6:45 a.m. back on August 20.
"There was a gentleman causing some issues inside the store. He was kicked out of the store by some of the employees. He doesn't take it well so he starts assaulting one of the female employees, hits her in the head a couple of times, pushes her down. Another person who is out here in the parking lot observes what's happening and goes to stop the guy," Det. Zabriskie said. "Gets the guy off of the girl, the female that's getting assaulted, and the suspect pulls out a gun and shoots the male in the lower leg. He then proceeds to pistol-whip the guy, punch him a couple of times, and then fires several rounds towards the highway.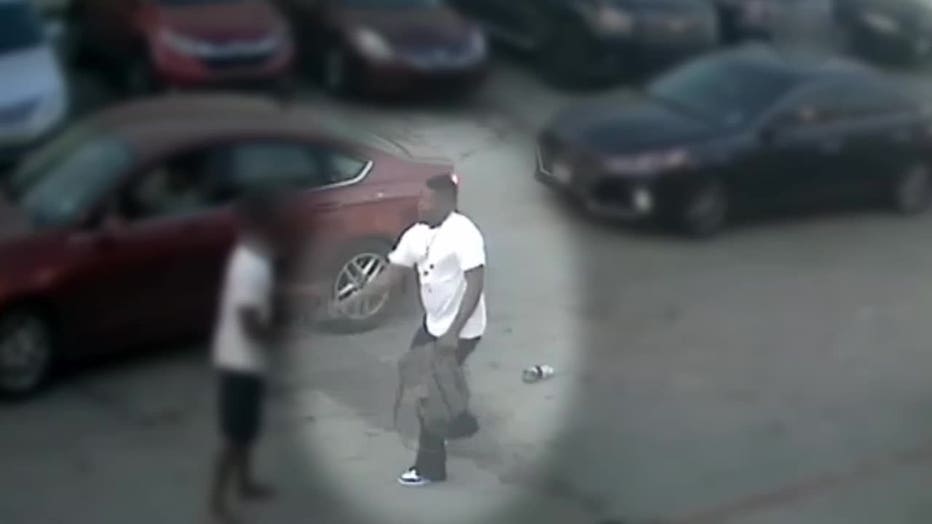 MORE: Trackdown Stories
[REPORTER: "those random shots could have hit someone driving down the road."]
"Absolutely, 7 a.m. in the morning, you know, on a busy day," Det. Zabriskie said.
Police said they have good images of the suspect, and they are hoping someone will help them identify him.
"We're looking for a Black male, goes by the name 'Rose.' He's a bigger male, maybe about six-foot, over 200 pounds. Drives a maroon Nissan," Det. Zabriskie explained.
Anyone with information is asked to contact Det. Zabriskie by calling him at 469-849-3760 or email alexander.zabriskie@dallaspolice.gov.