Trackdown: Help find armed men who robbed Fort Worth 7-Eleven
FORT WORTH, Texas - In this week's Trackdown, Fort Worth police are hoping the public can help identify two men who robbed a 7-Eleven at gunpoint.
This happened in the early morning hours of Christmas Eve, at the 7-Eleven in the 5400 block of S. Hulen Street.
"We had two men approach our clerk who had exited the store. Both of them were armed with handguns. They took the clerk inside, they demanded all of the money out of the cash register, along with that they took, e-cigarettes and cigars," Fort Worth PD Robbery Division Det. Nicole Kubes explained. "It's very clear video and it's very distinct on what the two individuals were wearing. One of the males was wearing a Members Only Nickelodeon jacket with a hood. He was wearing a COVID mask, but in the way that he was approaching the clerk and came into the store, we believe that we can identify him with community assistance."
Along with the distinctive jacket, that suspect had on yellow Jordans.
The other armed suspect had a skeleton face mask on with a hooded jacket.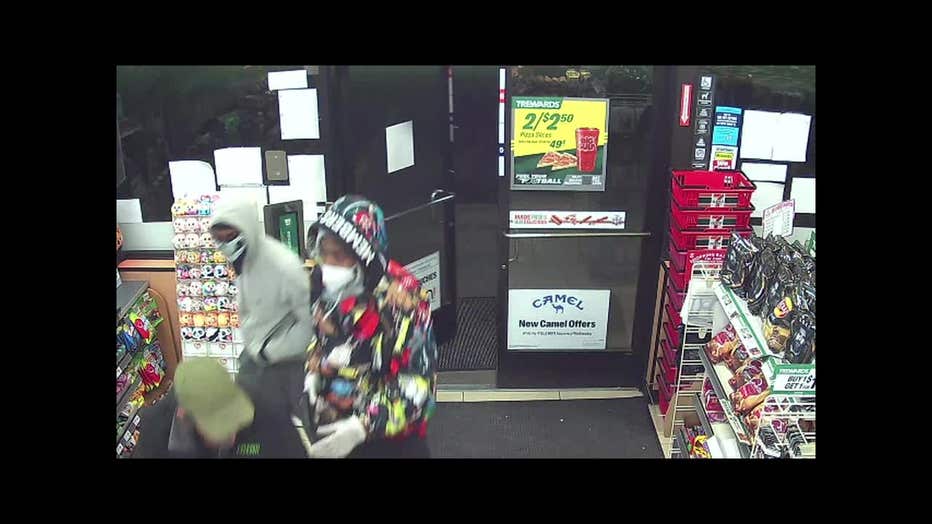 Police are hoping someone will recognize at least one of these suspects and give them a call.
"We also believe that they probably may live in the area," Det. Kubes said. "They were seen coming on foot and leaving on foot."
Investigators know that robbery could have ended much worse, and hope they can find these suspects before they commit any other crimes.
"Anybody with a handgun going into a convenience store trying to take something, it always has that potential for further violence. This time it didn't, but it could," Det. Kubes said.
Anyone with information is asked to call Det. Kubes at 817-392-3921 or email nicole.kubes@fortworthtexas.gov.