Things to do in Dallas this weekend: March 17-19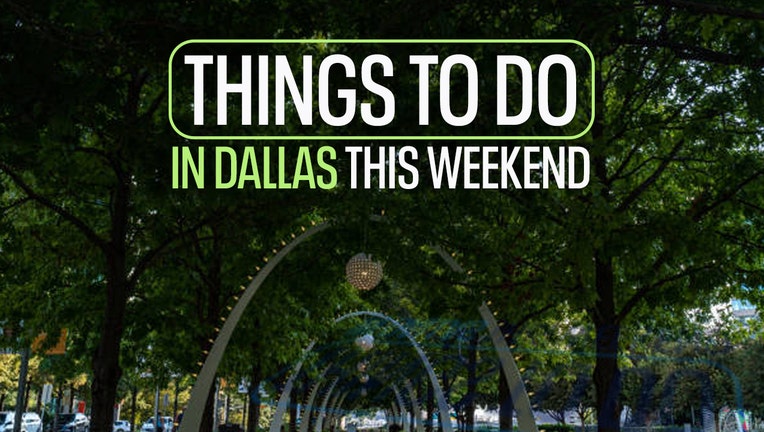 article
There is plenty to do in and around Dallas-Fort Worth this weekend.
Each week, FOX 4 will update viewers and readers on Things to Do in Dallas. Download the FOX 4 News App, follow FOX 4 on social media channels for weekly updates.
READ MORE: Willie Nelson's Outlaw Music Festival coming to North Texas this summer
Friday, March 17
St. Patrick's Day
Even though last weekend was the big celebration on Greenville Avenue, Friday is ACTUALLY St. Patrick's Day. Several bars want you to come celebrate on Friday night. 
Disney on Ice presents Road Trip Adventures at the American Airlines Center
Mickey, Minnie, Goofy and some of your other favorite Disney characters skate their way through iconic Disney destinations. The show meant for all ages is coming to the AAC with shows Thursday through Sunday.
Tickets and Info
Spring Break Fun at the Dallas Museum of Art
Enjoy a day of free fun at the Dallas Museum of Art. Friday will be the last day of a week of free programs at the DMA. There are scavenger hunts, sculpture stations, stories and as a special treat on Friday Cut-Paper artist Shelley Hampe will have special activities in the Hamon Atrium from 1 to 2 p.m.
Info Here
Waxahachie Tulipalooza
The tulips are in full bloom and ready for picking in Waxahachie. The annual festival Tulipalooza runs through Sunday, March 19. Head to the Waxahachie Civic Center to check it out. Tickets are $15 for adults and $5 for children.
Info Here
Saturday, March 18
Moulin Rouge! The Musical at Fair Park
Pop songs, beautiful costumes, elaborate sets and so much more. Moulin Rouge is coming to Fair Park as a part of the Germania Insurance Broadway Series. Shows start on Wednesday, March 15 and run through April 2.
Tickets and Info Here
Garden Brothers Nuclear Circus at Fair Park
The Big Top comes to Fair Park. Your family can get a look at The Human Cannonball, aerial artists, The Wheel of Death, motorcycles in the Sphere of Fear, the clowns, jugglers and much, much more. Shows run through March 19.
Tickets and Info Here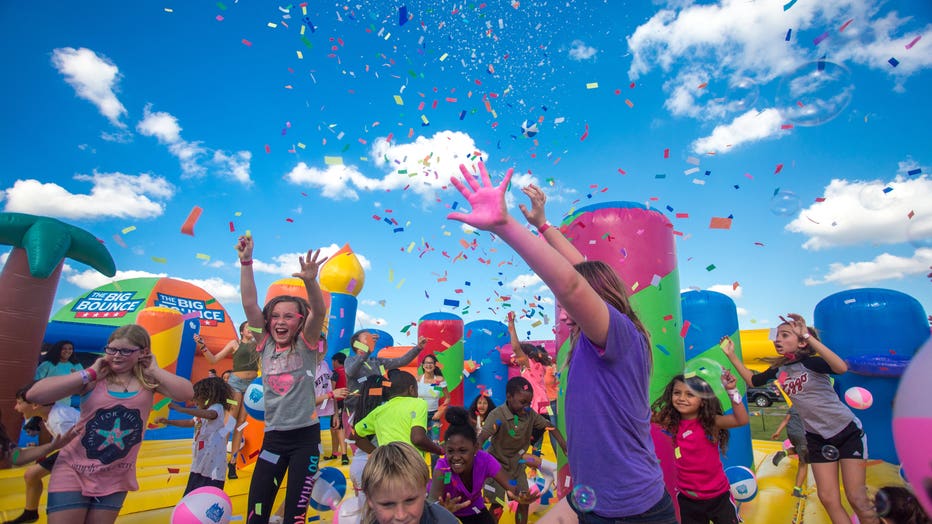 Big Bounce America at Lone Star Park
The world's largest bounce house is in Grand Prairie for the next few weekends! Starting this Saturday, the enormous inflatable will be set up and available bouncers of all ages! There is a custom sports area, a 900-foot-long obstacle course and a space-themed wonderland. Big Bounce America will be open at Lone Star Park on March 18, 19, 24, 25, 26 and 31 and April 1 and 2.
Tickets and Info Here
Home and Garden Show at The Star
The 4th Annual Home & Garden Show comes to the Star in Frisco this weekend. You can see the latest in home improvement and outdoor living. There will also be seminars showing off recipes, teaching the secrets to tidying up and gardening. The show starts Friday and runs through Sunday.
Tickets and Info Here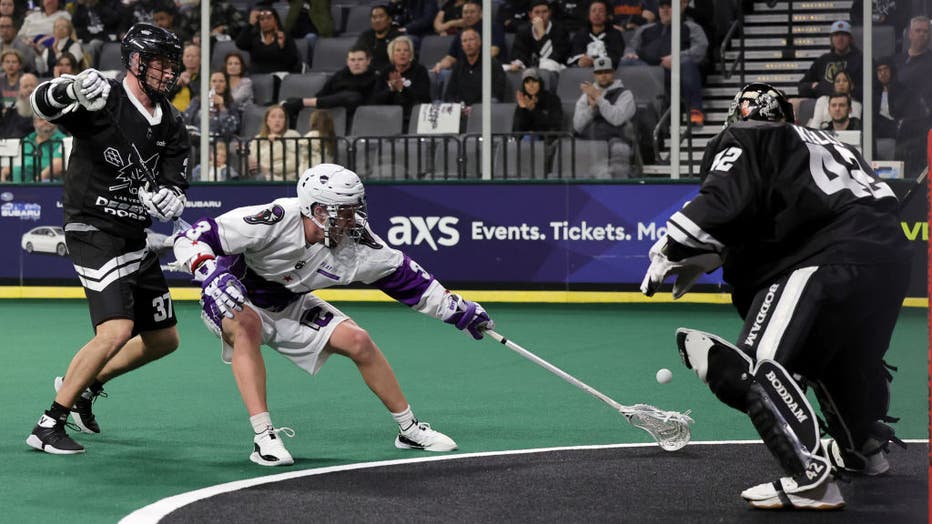 LAS VEGAS, NEVADA - DECEMBER 16: Jonathan Donville #3 of the Panther City Lacrosse Club tries to control the ball against Jackson Suboch #37 and Landon Kells #42 of the Las Vegas Desert Dogs in the fourth quarter of the Desert Dogs' inaugural regular
Panther City Lacrosse Club at Dickies Arena
See professional lacrosse live at Dickies Arena in Fort Worth this Saturday. Panther City takes on the Las Vegas Desert Dogs. The game starts at 7 p.m.
Tickets and Info Here
Sunday, March 19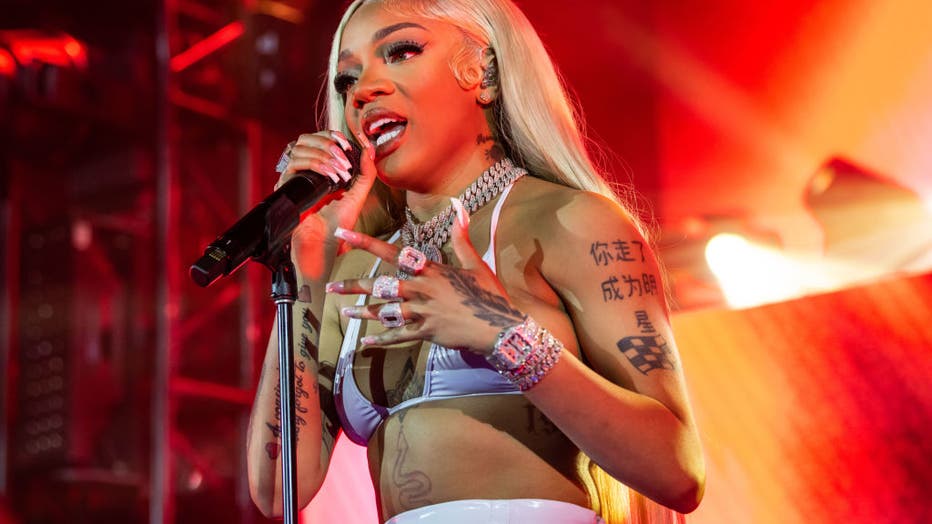 WASHINGTON, DC - February 25th, 2023 - GloRilla performs at the Howard Theatre in Washington, D.C. Her song "F.N.F. (Let's Go)" went viral on Tik Tok and was later nominated for a Grammy. (Photo by Kyle Gustafson / For The Washington Post via Getty I
GloRilla at House of Blues Dallas
Grammy nominated rapper GloRilla comes through Dallas this weekend for her 'Anyways, Life's Great' Tour. Demand for the show was so high organizers had to move it from the Cambridge Room to the main music hall! Doors open at 7 p.m.
Tickets and Info Here
World Ballet Series Presents: Cinderella at the Majestic Theatre
The timeless story told through classic ballet. Cinderella will be performed at the Majestic Theatre in Dallas and is the perfect event for all ages.
Tickets and Info
UniverSoul Circus at Red Bird Mall
Amazing stunts and interactive entertainment set to urban music for the whole family. The UniverSoul Circus comes to Red Bird Mall with showings Thursday through Sunday until March 19.
Tickets and Info Here
DFW Golf Show at Esports Stadium in Arlington
Golfers will invade Esports Stadium in Arlington this weekend. The DFW Golf Show runs Friday through Sunday and features all kinds of equipment, exhibitions and fun. On Sunday, golfers will compete in the Charles Schwab Challenge Long Putt Championship.
Tickets and Info Here