Thieves steal copper, equipment from non-profit that feeds hungry Dallas ISD students
DALLAS - Thieves have stopped thousands of meals from going out to Dallas ISD students on this last week of school, and now the impact will continue to be felt into the summer. 
Hunger Busters prepares meals for thousands of Dallas ISD kids who would otherwise go hungry. But the operation is now on hold after tens of thousands of dollars worth of equipment and copper was stolen over the weekend. 
Dr. Latame Phillips is the CEO of the non-profit Hunger Busters. He says they discovered the theft Monday morning. 
"It wreaked because all the food had rotted," he said.
They soon realized it was not a simple mechanical malfunction. 
"We stopped and noticed our air conditioner unit. Every screw had been removed, and an entire system with copper pipes had been taken out," Phillips said.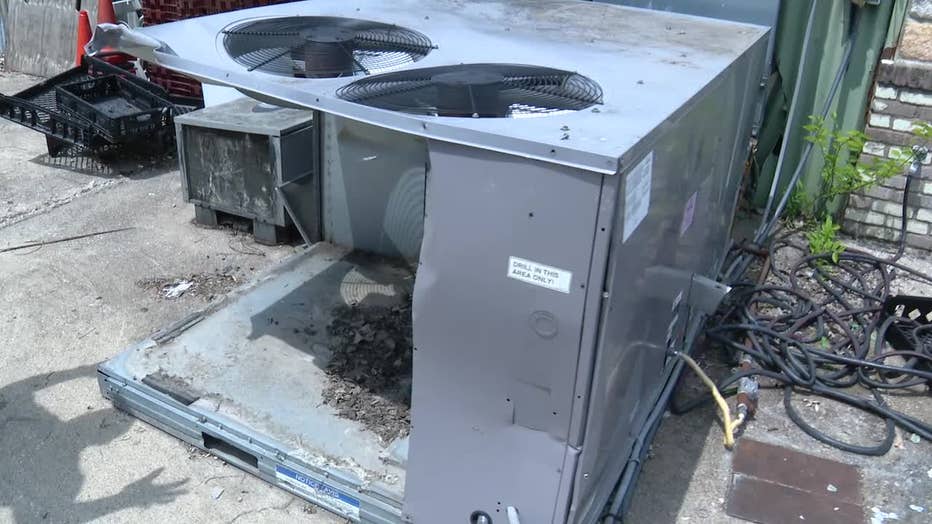 Phillips says its elementary kids who were robbed. The nonprofit had to throw out more than $10,000 worth of food. 
"Students who rely on us without our meal would not have dinner," he said.
For 12 years, Hunger Busters has provided healthy fresh meals for Dallas ISD elementary school students.
Right now, they serve 3,489 kids who attend 11 different elementary schools in the west, southern and Oak Cliff areas. 
"Imagine you are a child, and you don't have the same social, emotional coping skills to verbalize, 'Hey, I haven't eaten properly,' Phillips said.
He says the benefit of the meals is tangible.
"Attendance issues go down. A kid does not wake hungry so doesn't feel sick," he said. "Squirminess goes down. Test scores go up."
Fortunately, for the last week of school, Meals on Wheels and a food truck business stepped up to keep kids fed. 
The thieves also made off with three framed pieces of autographed sports memorabilia that had been donated and was expected to raise at least $3,000 total.
Dallas police say there is no suspect description at this time. 
Phillips believes the thieves knew what they were doing. 
Now, time that should be spent preparing and delivering summer meals will instead be focused on expensive new equipment and repairs. 
"We don't have state funding or a large corporation backing us. It's devastating," he said.
Hunter Busters Link: https://www.hungerbusters.org/