Texas Workforce Commission adding additional hours, staff at call centers
The Texas Workforce Commission is adding staff and increasing its hours to help the overwhelming number of people trying to file for unemployment benefits.
The department's call centers are now open from 7 a.m. until 7 p.m. Starting on Monday, they will also be open daily, including on weekends.
RELATED: Coronavirus coverage
They're also opening up additional call centers and making hundreds of emergency hires to help handle the recent spike, but the help can't come soon enough for the thousands of people trying to get through.
"I kind of feel hopeless. I don't know what's going to happen," furloughed worker Cameron Sneed said.
Sneed is a mechanic who's been trying to file for unemployment benefits through the TWC ever since he was temporarily laid off on March 22.
"I think in one day, I called them 100, over 120 times," Sneed said. "I tried every number that's ever been published online as far as how you could get ahold of Texas Workforce Commission, and I have not been able to speak with the representative whatsoever."
Others have tried filing for benefits online, but needed to call in to reset their pin.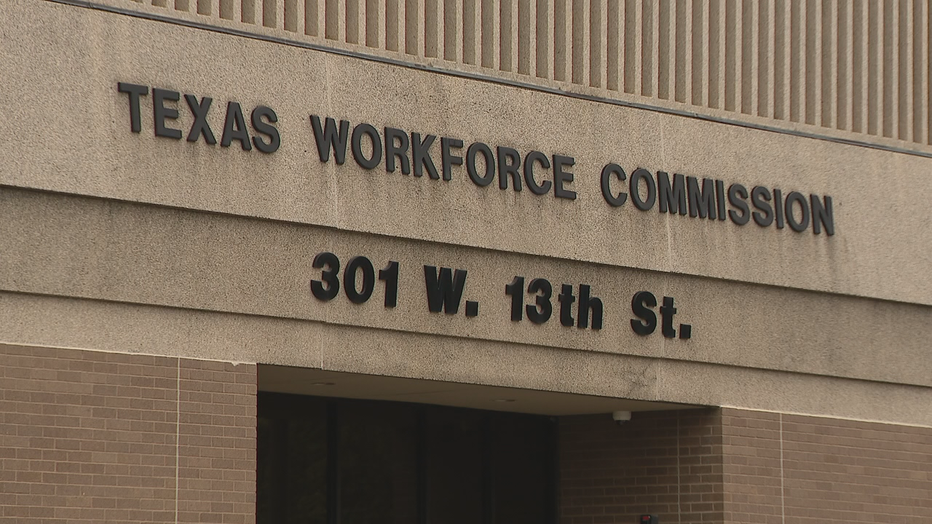 "You can't do that online, you have to call and get someone on the phone to actually help you with that," furloughed worker Amanda Neighbors said. "And that's been the problem. The whole time I had to wait three weeks in order to get someone on the phone to help."
Before the coronavirus outbreak, the TWC was averaging about 13,000 calls a day. Now, that number has skyrocketed to, at times, more than a million calls.
TWC tried to ease the call load by asking people with certain area codes to call on certain days, but still, many were unable to get through to anyone.
"I really I don't know what to do other than just at this point, sit and wait. I guess it's because every, every effort that I put forth it has gone nowhere," Sneed added.
TWC said no one was available for interviews Friday, but said they are extending their hours, adding three call centers for a total of seven, and hiring emergency staff.
They've also pulled 450 staff members from other departments to help take claims, and are adding online chatbots to automatically answer questions 24/7.
"This just shows them just getting up to date with technology. Nowadays, would be a lot helpful," Neighbors said. "I mean, it's a lot and I know they weren't anticipating it. No one was, you know, I think it will help a lot."
"I don't even have a suggestion as to what they could do, because they clearly there's not enough agents to take care of the claims. There's not enough agents to take care of the calls their systems as far as online or so outdated that it can't handle the claims," Sneed said. "It just seems kind of like a hopeless situation to me."
TWC said they should have all seven call centers operational by next week.
LINK:  https://www.twc.texas.gov/jobseekers/unemployment-benefits-services
Claims due to COVID-19 are eligible to be backdated, the department said.
RELATED:
Texas Workforce Commission tries to work through backlog of unemployment claims
Texas Workforce Commission working to improve system as unemployment claims spike
Many North Texans say they can't get through to Texas Workforce Commission to file unemployment claim
Track Texas coronavirus cases by county with this interactive map