Texas teen stands guard for deputy at gas station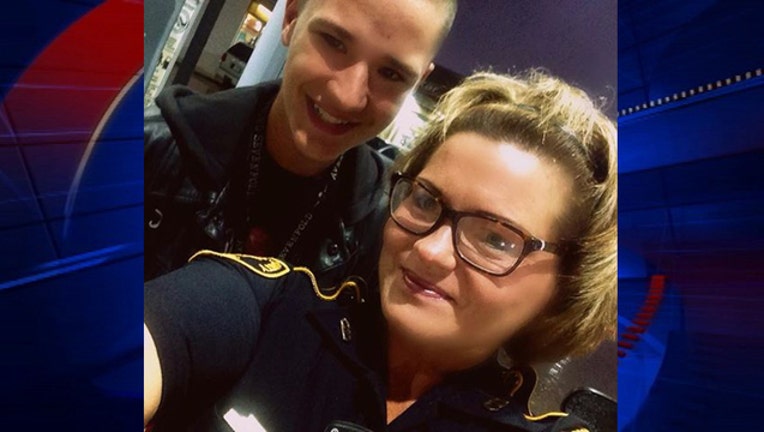 article
A Harris County constable's selfie from a gas station is going viral after a teen offered to stand guard and protect her.
Deputy Constable Tommi Kelley shared a photo on Facebook after 16-year-old McKinley Zoellner approached her at a gas pump late last week. The teen asked if he could stand by her and protect her as she pumped gas into her squad car.
Deputy Kelley says she was startled at first and then humbled by the gesture.
After standing in the rain protecting the deputy the teen hopped back into his mom's car.
"I didn't ask for any of this I didn't, I did it because it's a good thing to do, right thing to do," Zoellner said in an interview.
The teen has two uncles in law enforcement and hopes one day to work in the criminal justice field himself.
The deputy's post has been shared on Facebook more than 200,000 times.