Bill that would remove sales tax from baby, female hygiene products passes through Texas House
AUSTIN, Texas - The Texas House passed a bipartisan bill Wednesday with near unanimous support.
The bill aims to take some of the financial burden off new families by removing the sales tax for crucial baby items, like diapers and formula.
If House Bill 300 becomes law, child care advocates say it can save struggling families a lot of money on baby products.
The bill also removes the tax from women's hygiene products and appears to have support from Gov. Greg Abbott and Lt. Gov. Dan Patrick. 
HB 300, known as the Tax Free Act, has been proposed by Austin State Rep. Donna Howard during every legislative session since 2017.
This year, it has some real traction. 
Wednesday, the bill passed the full House in its final reading, moving on to a Senate that appears willing to bring it to the finish line.
The Tax Free Act seeks to remove the sales tax for items like diapers, baby formula, bottles, and wipes.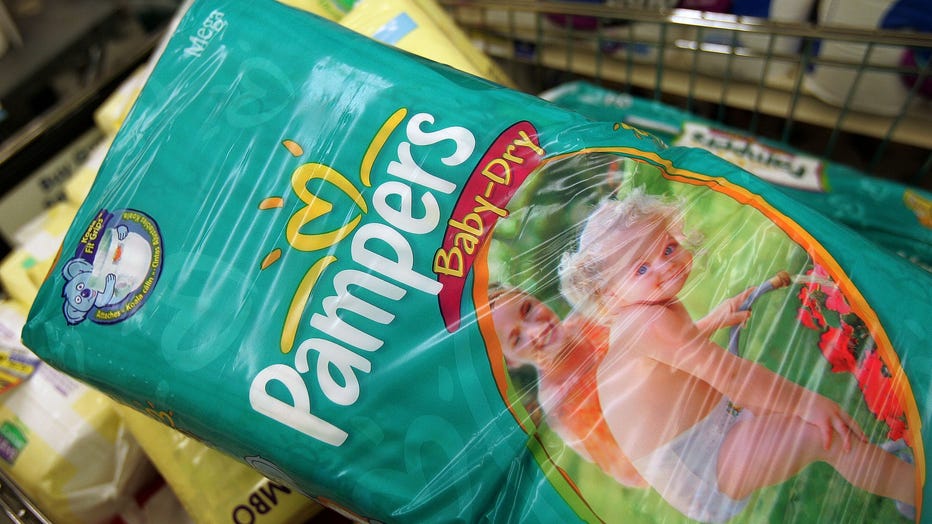 FILE: Procter and Gamble-brand Pampers diapers sit in a shopping cart in a grocery store. (Photo by Tim Boyle/Getty Images)
It would also remove the sales tax for women's hygiene products. 
Barbara Johnson is the CEO of Hope Supply Co., a diaper bank that's served North Texas for decades. 
"We do three million diapers a year, that's 250,000 a month going out to our 50 partner agencies," she explained.
She said the removal of the sales tax seems small, but over time, it'll bring some real savings to families.
"If a family does not have to pay sales tax on diapers, we calculated that would give them enough money to buy a whole month worth of diapers for one child," Johnson said.
The bipartisan House bill appears to have support in the Senate as well.
Lt. Gov. Patrick referred to removing the tax on feminine hygiene products as a "common sense tax exemption." 
Gov. Abbott has also expressed support for this type of bill. 
"HB300, as amended, provides sales tax relief to Texans in all stages of life," Howard said. "It's an example of the positive impact we can have when we work in on a bipartisan basis." 
The support of this bill has gained momentum after the overturning of Roe V. Wade triggered the state's near full abortion ban.
Johnson said if the state is going to require women to carry to term, more support is needed after a child is born.
"If we are going to make rules like that, we need to be able to support families when they do have the babies and have lots of expenses that go along with that," Johnson added. 
The bill passed in a final reading, with one amendment, to add adult diapers to the list of tax free products.
HB300 will now go to the Senate Finance Committee before going to the full Senate for a vote.