Texas relaxes COVID-19 visitation restrictions for long-term care facilities
People living in nursing homes and other long-term care facilities in Texas can now have close, in-person visits with family members and friends if they are fully vaccinated against COVID-19.
The Texas Health and Human Services Commission on Tuesday announced the updates to the rules which are effective immediately.
"Safely visiting with family and friends is vital to the mental health and well-being of long-term care residents," said Victoria Ford, the department's chief policy and regulatory officer. "We are so pleased these new rules will allow residents to enjoy in-person visits with a wider circle of loved ones."
In addition to close, personal contact during visits, fully vaccinated residents can also visit with two essential caregivers at the same time.
Even if there are cases of COVID-19 at the facility, outdoor visits can be allowed and workers no longer have to escort visitors or monitor them.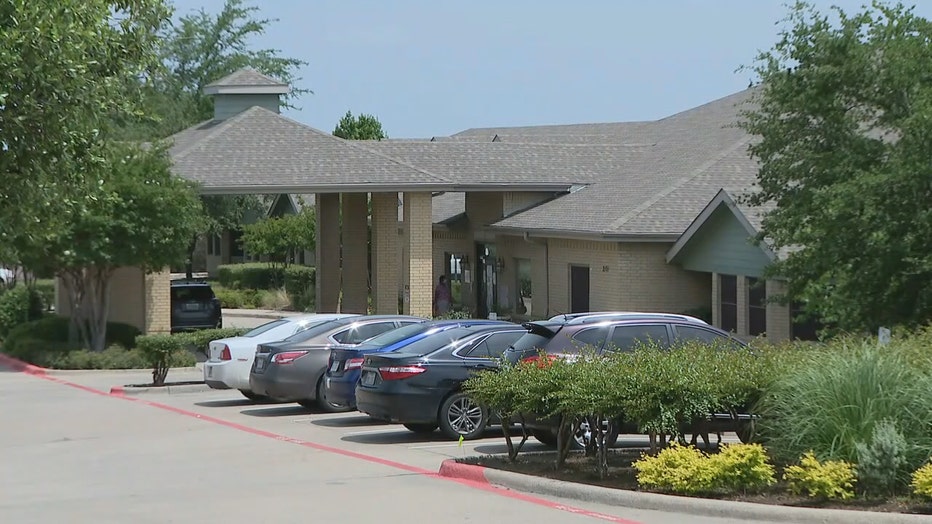 Families of nursing home residents have been waiting for this news since Gov. Greg Abbott lifted COVID-19 restrictions on businesses earlier this month.
Following federal guidelines, it's still recommended that masks be work at all long-term care facilities.
It's been a year of tough COVID-19 restrictions for people like Darla Parrish-Meister and her mom, Patsy Parrish, who moved to a nursing home in mesquite two months before the pandemic hit. They're happy about the updated guidelines.
"I saw her this morning. I got my normal visit. My nursing home, they are still kind of looking over the guidelines," Parrish-Meister said. "They haven't given us the thumbs up yet, but I'm ready for them. I'm hoping it will be tomorrow."
Parrish-Meister says the rapid COVID-19 test requirement was especially an inconvenience.
"That's a whole day process," she said. "It's same-day results, but it's a whole day process because you got to wait for it still. You've got to get the proof that you had it done. You have to make the appointment if you can still get in. So this is a big relief. This is going to allow us more time with our loved ones."
Araceli Andrews appreciates the state's announcement. She also hopes soon more than two visitors at a time will be allowed. Her mom, Josephine Uriegas, just celebrated her 98th birthday on Friday at her nursing home in Central Texas.
"What we are hoping for in the future is that visitation returns to a walk-in basis as we did before," she said. "Three, four times a week, some family members were going daily and unannounced."
Parrish-Meister sums up the matter in simple terms.
"It's important that our family knows they haven't been forgotten and people still love them," she said. "When you only see one person for a year, it's very easy to get depressed and frustrated. And this is going to help tremendously."