Texas Gov. Greg Abbott extends state disaster declaration due to COVID-19 pandemic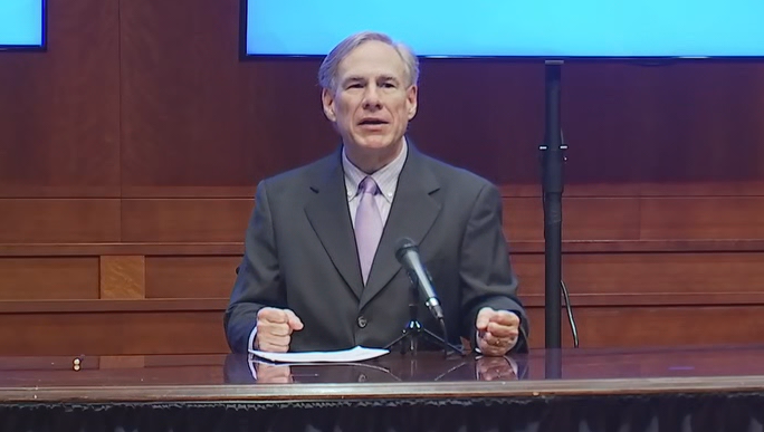 Texas Governor Greg Abbott has extended the disaster declaration for all Texas counties in response to the coronavirus outbreak.
The original disaster declaration was announced on March 13, when there were just 39 confirmed COVID-19 cases in the state. As of Easter Sunday, there were 13,484 total cases and 271 deaths reported.
This does not extend the emergency order for the state. The declaration just provides the state with resources during the pandemic.
RELATED: Coronavirus coverage
The disaster declaration will last another 30 days -- until at least May 13.
RELATED: Interactive map of Texas COVID-19 cases
The governor is expected to announce a program to help struggling small businesses Monday morning at 11:30 a.m.
Abbott has not given any details about his small business initiative but on Friday he said he wants Texas to lead economically in the aftermath of COVID-19. He said he wants businesses to open again soon but that has to be done safely.
He also said testing would be a component of the program.