Texas Gov. Abbott in Mexico amid some friction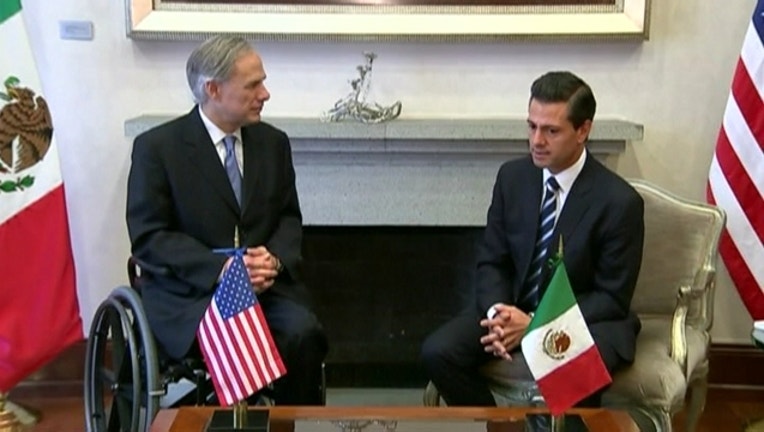 article
AUSTIN, Texas (AP) — Republican Gov. Greg Abbott is visiting Mexico for the first time since taking office and amid some tension between Texas and the state's largest trading partner.
Abbott will meet with Mexico President Enrique Peña Nieto during his three-day trip that starting Sunday. It marks the first international visit for Abbott as governor.
Abbott said last week he wants to improve bilateral relations and create more economic prosperity.
But Mexican officials have been critical of Abbott's $800 million border security package that he prioritized following his election. Mexico has long opposed militarization of the border and has said new enforcement measures will promote division.
Mexico has also recently filed in federal court opposition to Texas health officials refusing birth certificates to the children of some parents who are in the U.S. illegally.