Texas Democrats file complaint about AG's gay marriage opinion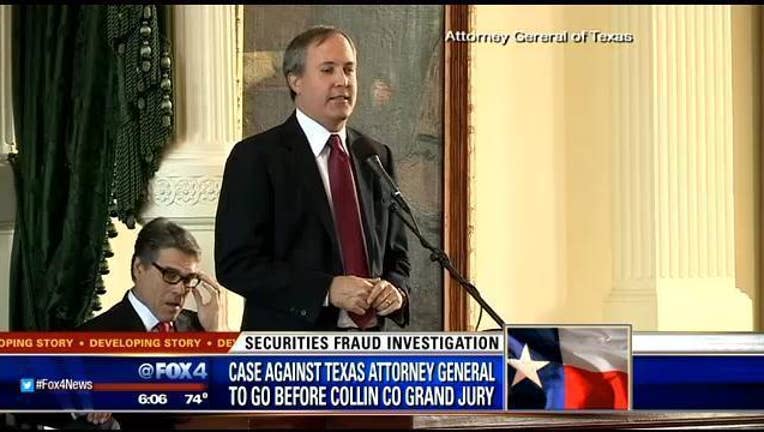 A Texas Democrat has filed a complaint against Attorney General Ken Paxton accusing the Republican of instructing county clerks to "break the law" over gay marriage.
 
Glen Maxey, a former state legislator, wrote to the State Bar of Texas accusing Paxton of violating rules of professional conduct set out for lawyers.
 
Shortly after the U.S. Supreme Court legalized gay marriage across the country, Paxton issued a non-binding legal opinion saying county clerks could follow their conscience and refuse licenses to same-sex couples. Most county clerks in Texas eventually did issue licenses, though some waited a day or more after the ruling.
 
Maxey accuses Paxton of "misleading county and state officials based on a false premise."
 
A Paxton spokeswoman says the opinion was consistent with religious freedoms established by law.