Texas agency removes web page with suicide hotline, resources for LGBTQ+ youth
DALLAS - A state agency admits it removed a web page with a suicide hotline and other resources for LGBTQ+ youth.
Reports show the website was pulled following criticism by a hyper-conservative challenger to Governor Greg Abbott.
That challenger, former Dallas State Senator Don Huffines, in an anti-LGBTQ+ statement, is taking ownership in getting the page taken down.
He's also going further, calling for an employee involved in its posting to be fired. 
The Department of Family and Protective Services website lists as a value: "We promote diversity, inclusion, and equality by honoring individual differences."
But it is what is no longer on the website that some say speaks to its values.
A web page offering resources, including suicide prevention, for LGBTQ+ children and teens is now gone.
A spokesperson told FOX4: "The website was temporarily disabled for a content review. The review is ongoing."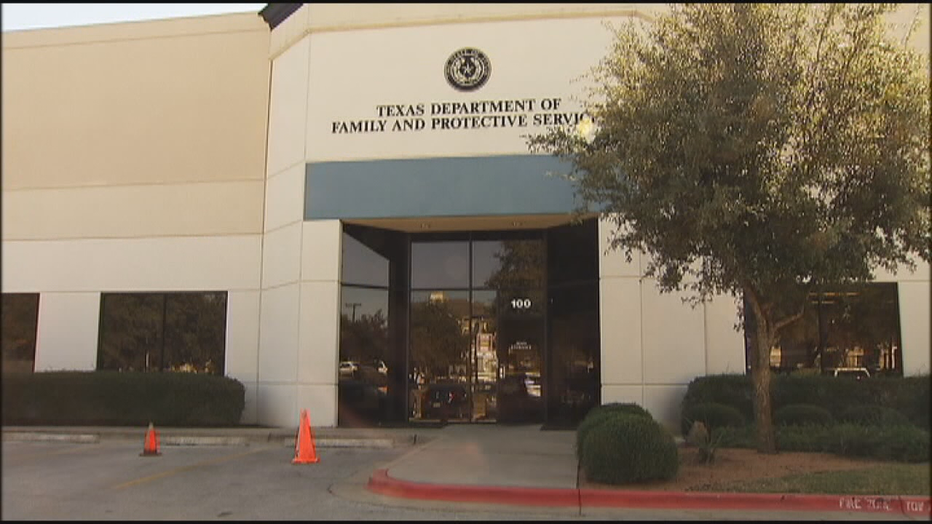 The Houston Chronicle obtained records showing agency staffers discussed removing the page in response to a video by Republican gubernatorial candidate Don Huffines on August 31.
"This is Texas, these are not Texas values," Huffines said in the video. "They are talking about helping empower and celebrate lesbian, gay, bisexual, queer, questioning intersex, asexual, allied non heterosexual behavior and it goes on and on. I mean, really?"
LGBTQ+ advocates are appalled by the web page's removal.
"Denying a suicide hotline on a state level that targets children is morally reprehensible. And when they use words like being, you know, supporting transgender rights is not a Texas value. I think bigotry and hatred are not a Texans value," said Leslie McMurray, with Resource Center.
All 13 Democratic state senators sent a letter to Gov. Abbott Tuesday demanding the page be reinstated.
Specifically, expressing concern about removing content that led people to suicide prevention information.
"It's like if you're calling the poison control hotline and the governor decided to get rid of it," McMurray said. "There's other information out there to find out information that we need. But if you turn to the state that is supposed to have these things available, that's not there. It could cost you precious seconds
It's not the first time Huffines has claimed his public statements have led to Gov. Abbott or his administration changing course, making similar comments about the border and vaccine mandates.
"It's such a pattern with Greg Abbott. Not only has Donald Trump criticized him for something, but if one of his challengers, who are not posing much of a challenge to him criticizes him for something, he'll jump on that as well," SMU political science professor Cal Jillson said.
RELATED: Texas Legislature Coverage
Jillson notes that while there is conservative support for a bill in the current special session that limits transgender students' participation in youth sports, removing suicide prevention information could rankle even some of those supporters.
"So I can see where a good many people might have reservations about transgender kids on sports teams who would not have reservations about providing vulnerable children with critical information," Jillson said.
FOX4 reached out to the governor's office to ask if he played a direct role in his agency's decision, but his press secretary did not respond.
Any LGBTQ+ youth seeking help can contact the Trevor Project 866-488-7386 or visit their website.