Texans over the age of 50 eligible for COVID-19 vaccine starting March 15
More Texans will be eligible for a COVID-19 vaccine in a few days. The state is expanding eligibility to anyone 50 and older.
The order from the Texas Department of State Health Services means a lot more people can go ahead and register for the vaccine and it will be seen as a sign of progress against the pandemic.
But there are also some dissenting voices about who's getting priority now.
Beginning on Monday, people in the new 1C group which includes people age 50 and older will qualify for appointments.
"Expanding to ages 50 to 64 will continue the state's priorities of protecting those at the greatest risk of severe outcomes and preserving the state's health care system," said Imelda Garcia, DSHS associate commissioner for laboratory and infectious disease services and chair of the Expert Vaccine Allocation Panel.
Individuals in groups 1A and 1B will reportedly still get the highest priority.
Those groups include first responders, health care workers, nursing home residents, people over the age of 65 and other adults with high-risk health conditions. Last week, teachers were added to the list.
Recently another group of workers has been raising their voices with the hopes of being included in the next group designated by the state to receive the vaccine.
Service employees such as restaurant and grocery store workers as well as transportation providers argued they've been on the front lines for the duration of the pandemic and put their lives at risk. But they were not given priority with group 1C.
A spokesman for the Austin-based ATX Restaurant Organizing Project told the Texas Tribune she was "disappointed and angry but not surprised" that service workers were not singled out to receive vaccine priority.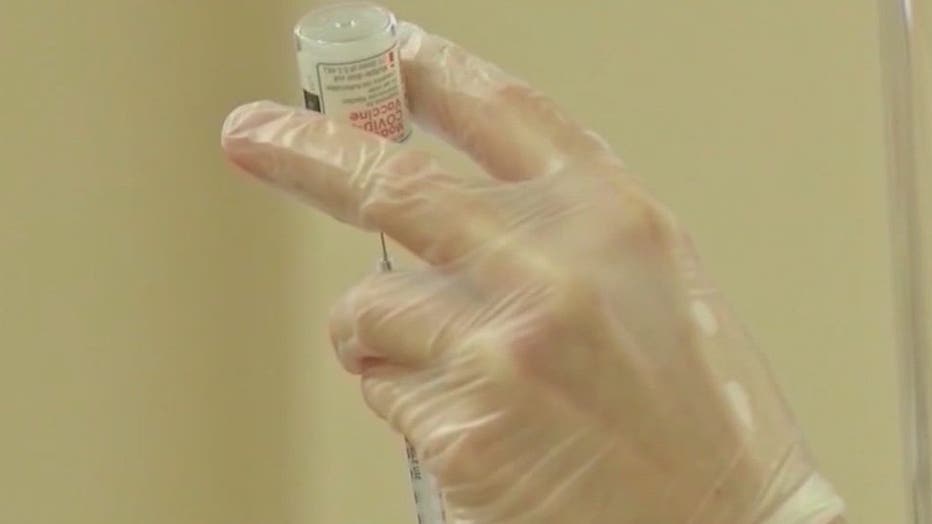 A hospital patient in New York City has tested positive for an aggressive variant of the coronavirus.
The Tribune also pointed out that actually getting an appointment for a shot in Texas may still be a challenge for the new group given the amount of vaccine that is currently available.
Some patience with the process will still be required.
So far, more than 7 million doses of the COVID-19 vaccine have been administered in Texas
About 4.7 million people have received at least one dose of COVID-19 vaccine, and 2.5 million are fully vaccinated.