Teen quits J.C. Penney job over shorts controversy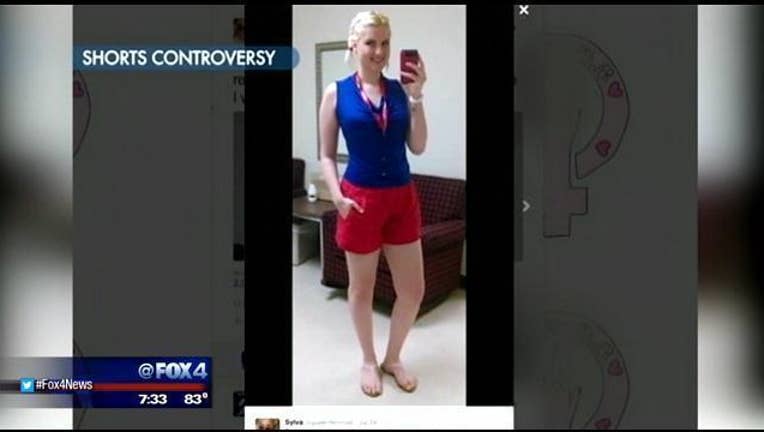 article
A teenager quit her job at a South Dakota J.C. Penney store after being sent home for wearing shorts that were "too revealing."
Strangely, 17-year-old Sylva Stoel bought the shorts in the store's career style section. She said she thought they were pretty professional.
She thought the order to go home and change was ridiculous so instead she quit.
In a statement released after the photo went viral, J.C. Penney said its employees are never allowed to wear shorts.
"JCPenney's dress code policy for store associates prohibits the wearing of shorts of any length. This policy applies to both male and female associates. We have reached out to the associate who blogged about this policy, but she has not returned our telephone calls thus far."
Stoel said no one brought up the dress code during her orientation.
FOX 4 is on YouTube -- http://bit.ly/fox4subscribe