Tanker overturns and bursts into flames on 75 in Richardson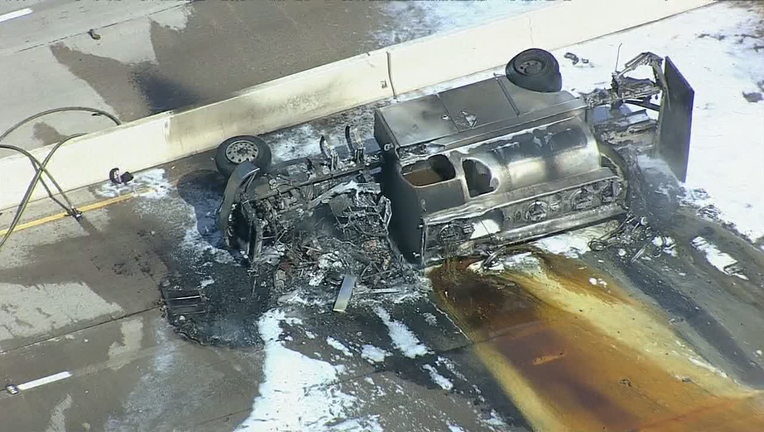 article
RICHARDSON, Texas - A Weatherford man was killed when the tanker truck he was driving caught fire on a busy North Texas highway.
The truck carrying fuel flipped and caught fire Wednesday morning on the Central Expressway near Galatyn Parkway in Richardson.
Investigators said the truck was headed southbound, veered into the HOV lane, crashed and ended up in the northbound lanes of the highway. 
The driver, identified as Colten King of Weatherford, died in the fiery crash. There's no word on what caused him to crash.
No other vehicles were involved.
The crash and fire kept the highway closed for several hours. Drivers were re-routed to the service road.