Suspected police impersonators arrested after manhunt near Terrell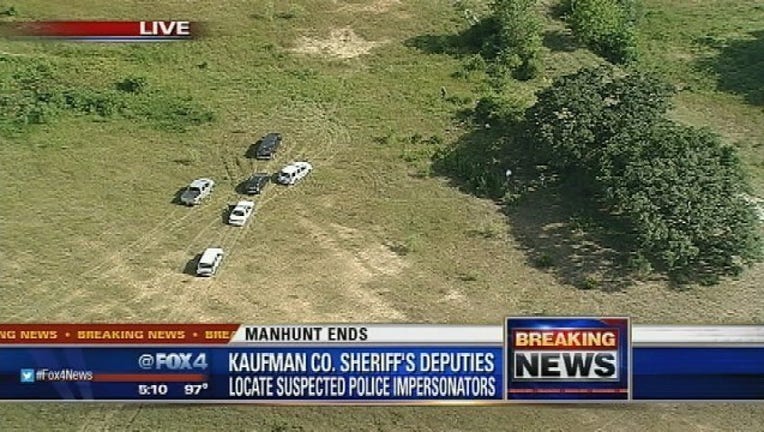 article
A Kaufman County manhunt near Terrell took place Tuesday afternoon as deputies were searching for two people dressed like police officers.
Investigators say five suspects tried to invade a home, but then took off and started a chase.
They jumped out along I-20 and deputies arrested three of them, but two got away.
The final two suspects surrendered to police peacefully.
The DPS helicopter, state troopers and Kaufman County Sheriff's deputies were all searching.