Suspected drunken driver kills bicyclist in Dallas' Bishop Arts District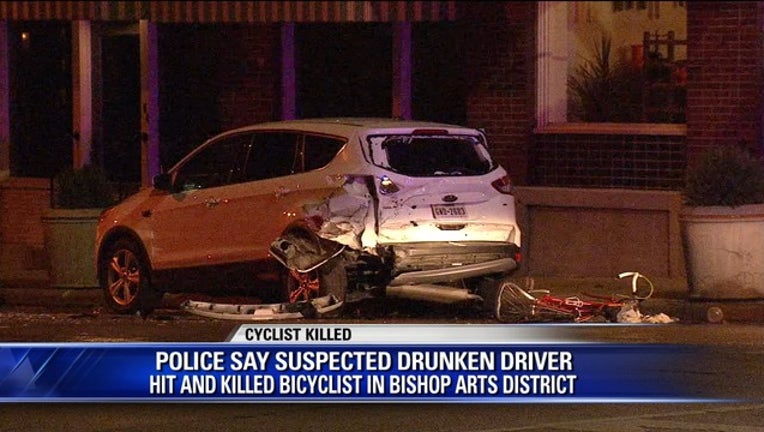 DALLAS - A man is charged with intoxication manslaughter after hitting and killing a bicyclist in Dallas Sunday.
Police arrested 22-year-old Sergio Colunga-Ramirez. They said he was speeding and driving with his headlights off on N. Tyler Street in the Bishop Arts District.
Colunga-Ramirez ran a red light and hit a 29-year-old man on a bicycle. The victim later pronounced dead at a Dallas hospital. His name has not yet been released.
Police suspect Colunga-Ramirez was under the influence of alcohol. His bond was set at $50,000.