Suspected drunk driver crashes into Tarrant Co. deputy's vehicle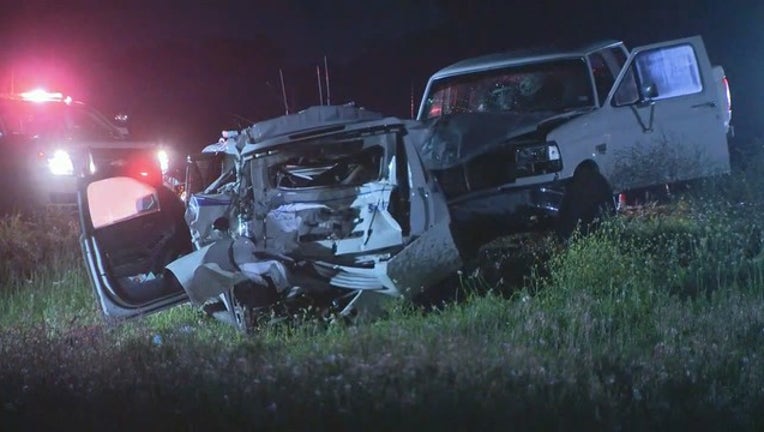 FORT WORTH, Texas - Authorities believe a driver was drunk when he crashed his pickup truck into a Tarrant County Sheriff's deputy's vehicle early Friday morning.
The wreck happened at 3:30 a.m., as a deputy was parked on the shoulder while running radar in her SUV along Jacksboro Highway, near Nine Mile Bridge Rd. in far northwest Fort Worth.
The deputy was taken to the hospital with neck and back pain, but is expected to be okay.
The other driver, who has not been identified, was taken to the hospital and then taken into custody.