Denton man accused of murdering girlfriend captured after Uber ride
DENTON, Texas - Denton police arrested a man accused of murdering his girlfriend after tracking him to an Uber car 45 miles away in southern Dallas.
22-year-old Simeon Bonilla is behind bars after police say he shot and killed his 19-year old girlfriend, Cassity Hinojosa, crashed his car in Denton and then fled to Dallas in an Uber.
Denton police got a call Wednesday afternoon about a car that had crashed near Interstate 35E and McCormick Street. People called 911 after seeing a woman covered in blood being physically forced into a vehicle.
The caller said they saw a man forcing a woman covered in blood into the car. When police arrived, they found Hinojosa in the car with multiple gunshot wounds. She was taken to a nearby hospital where she was pronounced dead.
Meanwhile, police say Bonilla fled the scene and asked a bystander for help. That person ordered an Uber ride to Dallas for Bonilla.
"The citizen, they were just trying to help someone they thought was in need of help and didn't realize what was going on," said Denton Police Deputy Chief Frank Padgett.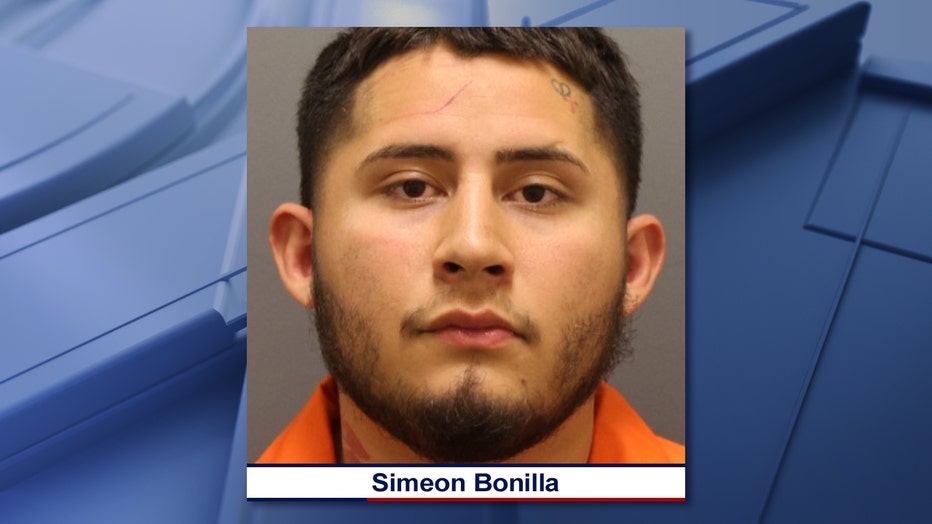 Officers on the scene were able to use the app to track Bonilla to Dallas.
"The Uber driver never knew anything was wrong at all and was not harmed," Padgett said.
Denton police contacted Dallas. Officers in Dallas were waiting to arrest Bonilla as soon he was dropped off at a mobile home park in the Red Bird area of Dallas.
Police say it's still unclear whether or not Bonilla initially shot Hinojosa in the car or at their apartment a few miles away.
Bonilla had been arrested before on felony robbery and theft charges, but police say they had no record of any domestic disputes between the two."
A friend of Hinojosa says her family is planning a candlelight vigil this Saturday evening in Denton in her honor.